Nelson and I parted ways after our time in Zurich because I really wanted to go to the Montreux jazz festival. Montreux is in the French-speaking part of Switzerland along Lake Geneva and it exceeded literally any expectation I could ever have. The weather was consistently lovely, the lake was perfect for swimming, and the music (jazz but also other stuff) was unparalleled.
---
Day 1
My first airbnb was tucked away in Clarens, so when I got off the train in Montreux I headed to a bus stop to take me nearby so I didn't have to carry my bag the (otherwise walkable) distance. On my way, I ran into Jacob Collier, whose concert I was headed to later that evening!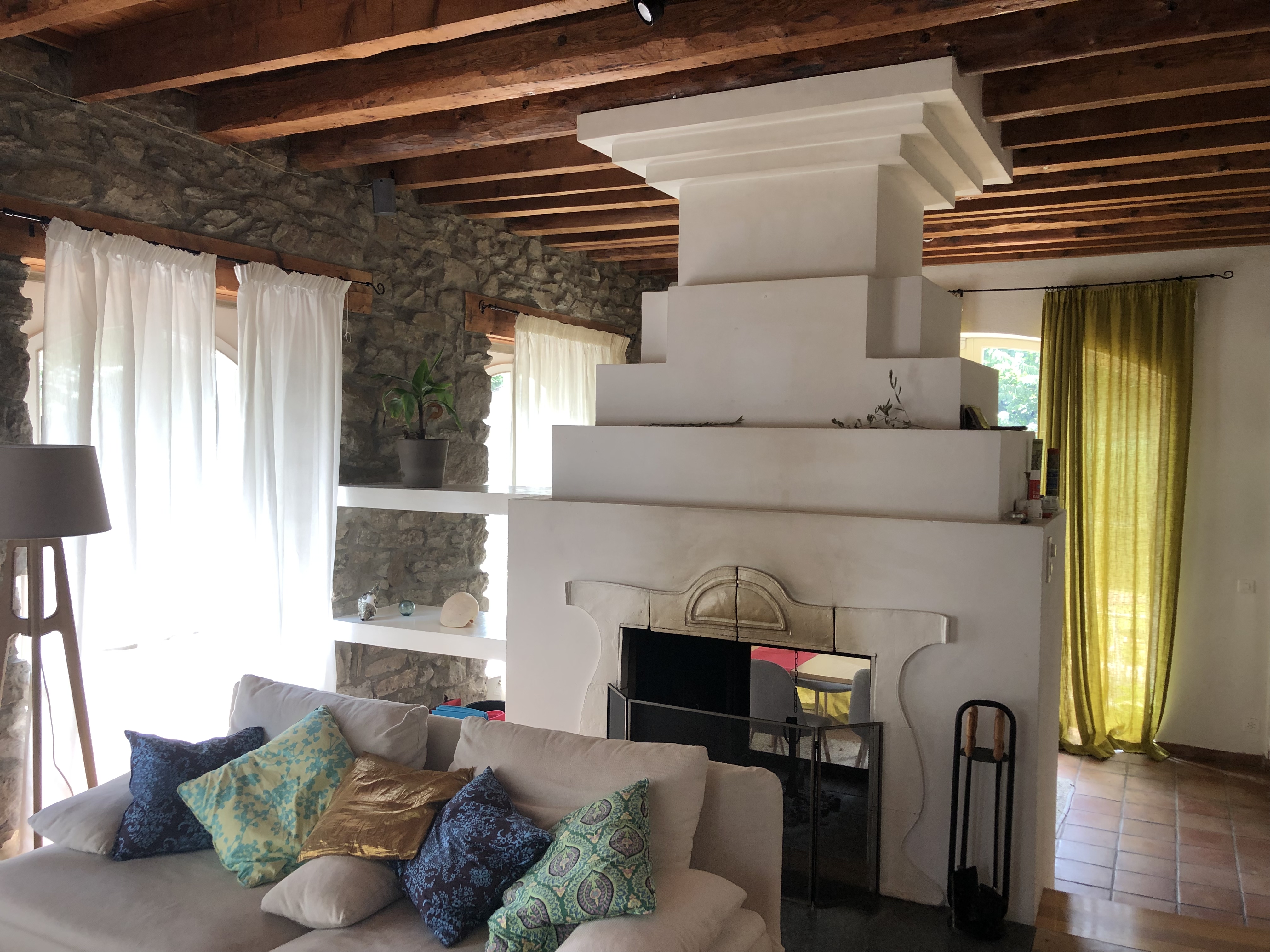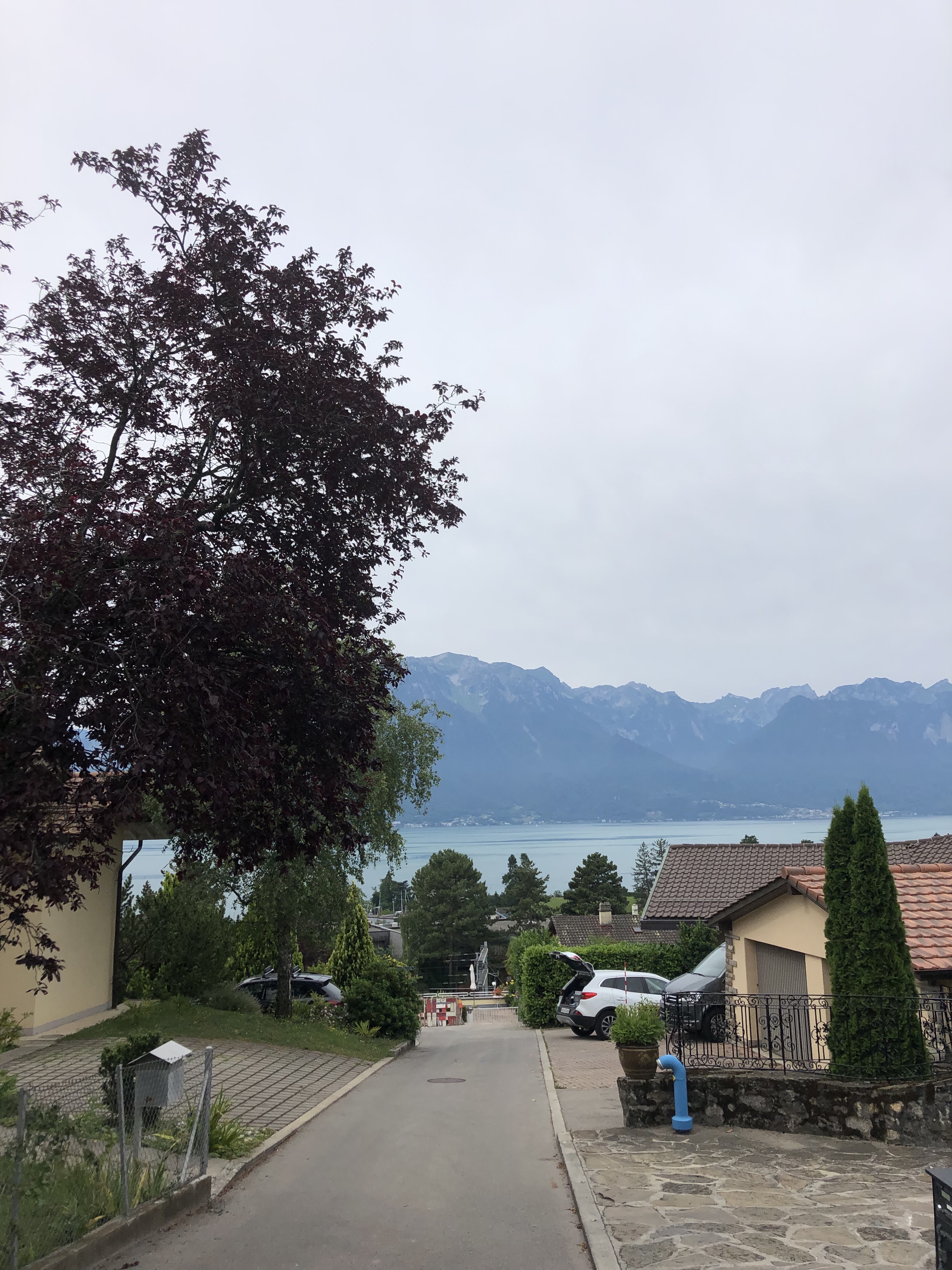 The first night, I saw Jacob Collier in concert and he was incredible. Watch his stuff on youtube; he's brilliant! In between his concert and Mac Demarco, who was performing right after him, I made two new friends. One was Mac Demarco and the other was a nice Swiss pal from nearby. Me and my swiss pal went to see a French rapper for a bit after chatting with Mac Demarco and then headed back to see his concert. He was very funny and good!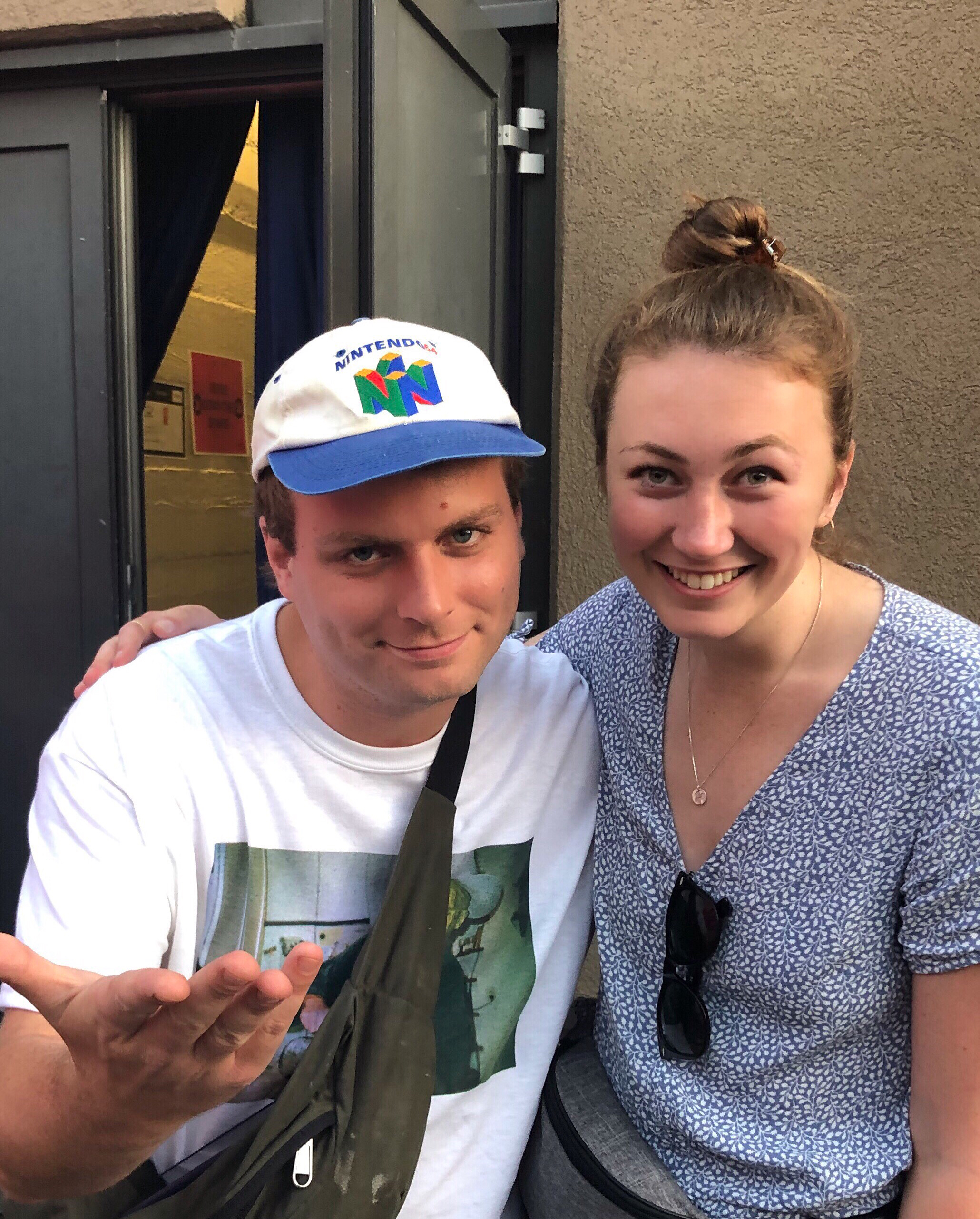 ---
Day 2
The next day I lounged around a bit and swam and listened to some high school jazz bands.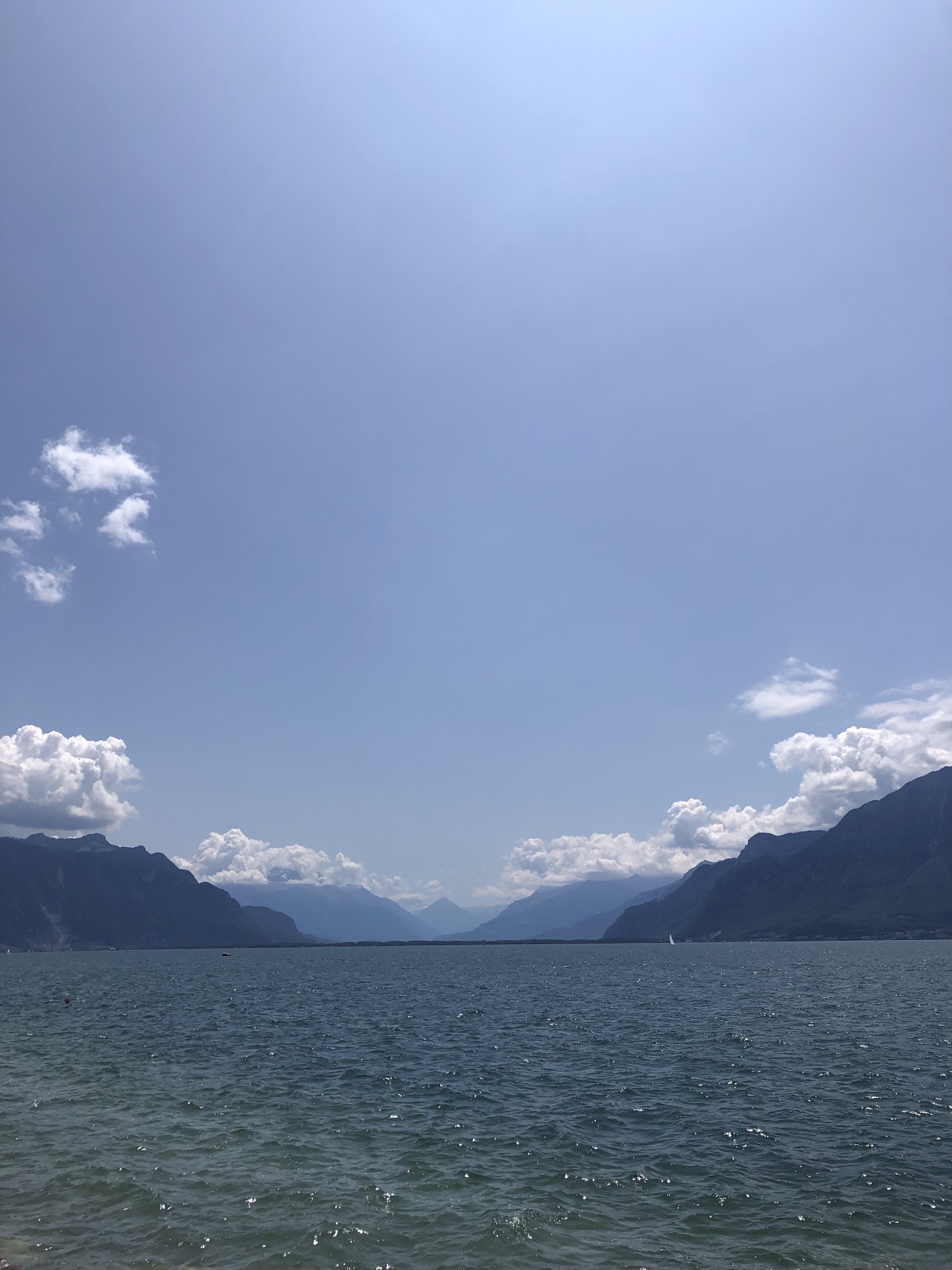 Later on I went to a screening of the Netflix documentary Quincy. It was amazing and the coolest part was that Quincy Jones sat like 5 seats down from me. I was just out of earshot but I could hear him saying stuff to his seat neighbors throughout the showing. Apparently this was the fifth time he's seen it or something. He also did a Q and A after and had some interesting/funny tangents (like on Marvin Minsky??).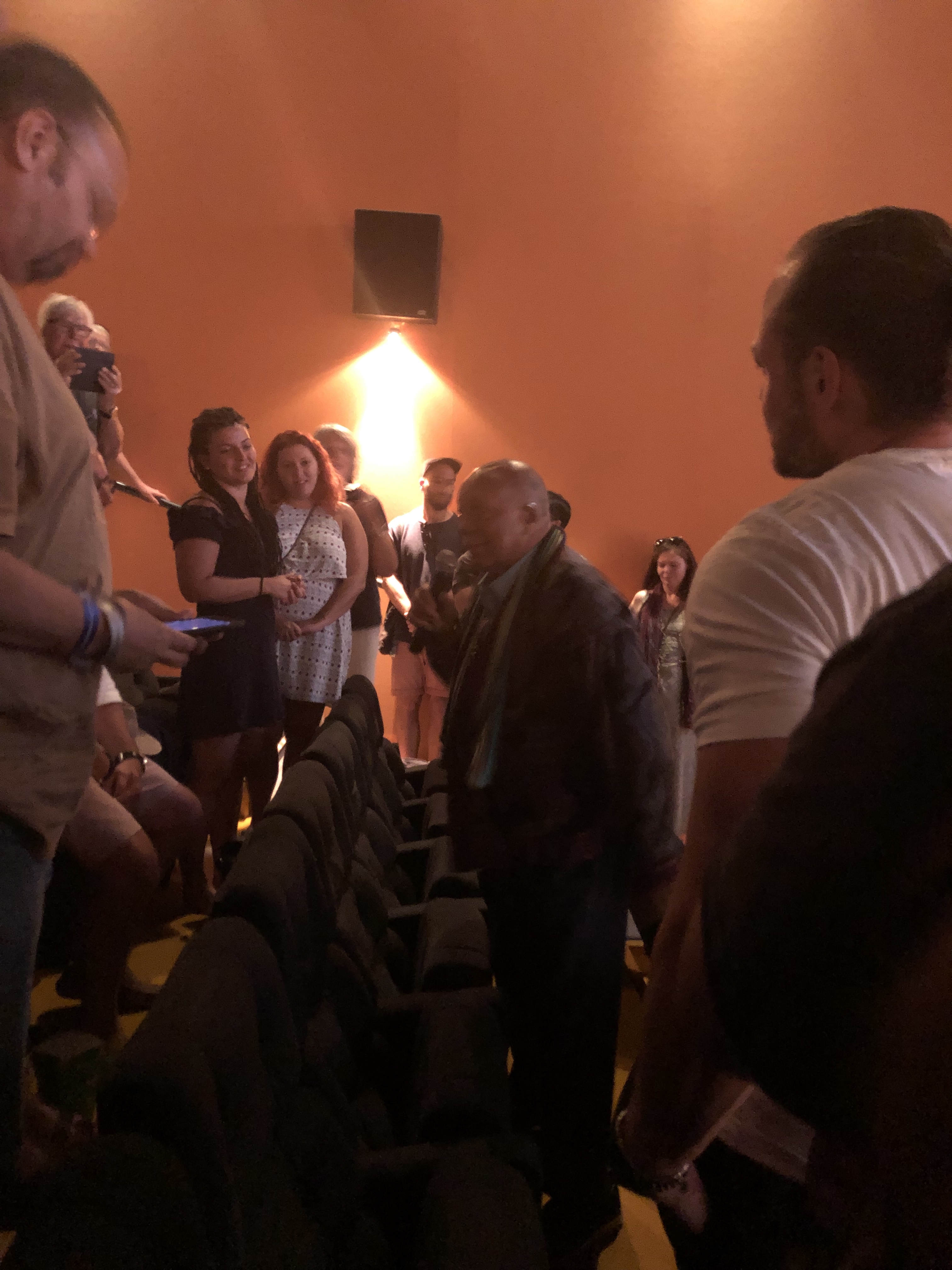 ---
Day 3
I swam in the morning and then I went to see Jacob Collier's workshop. He is truly so brilliant and he had so many metaphors for life that were intertwined with his understanding of music. Maybe more thoughts on this stuff later, but this video captures his genius.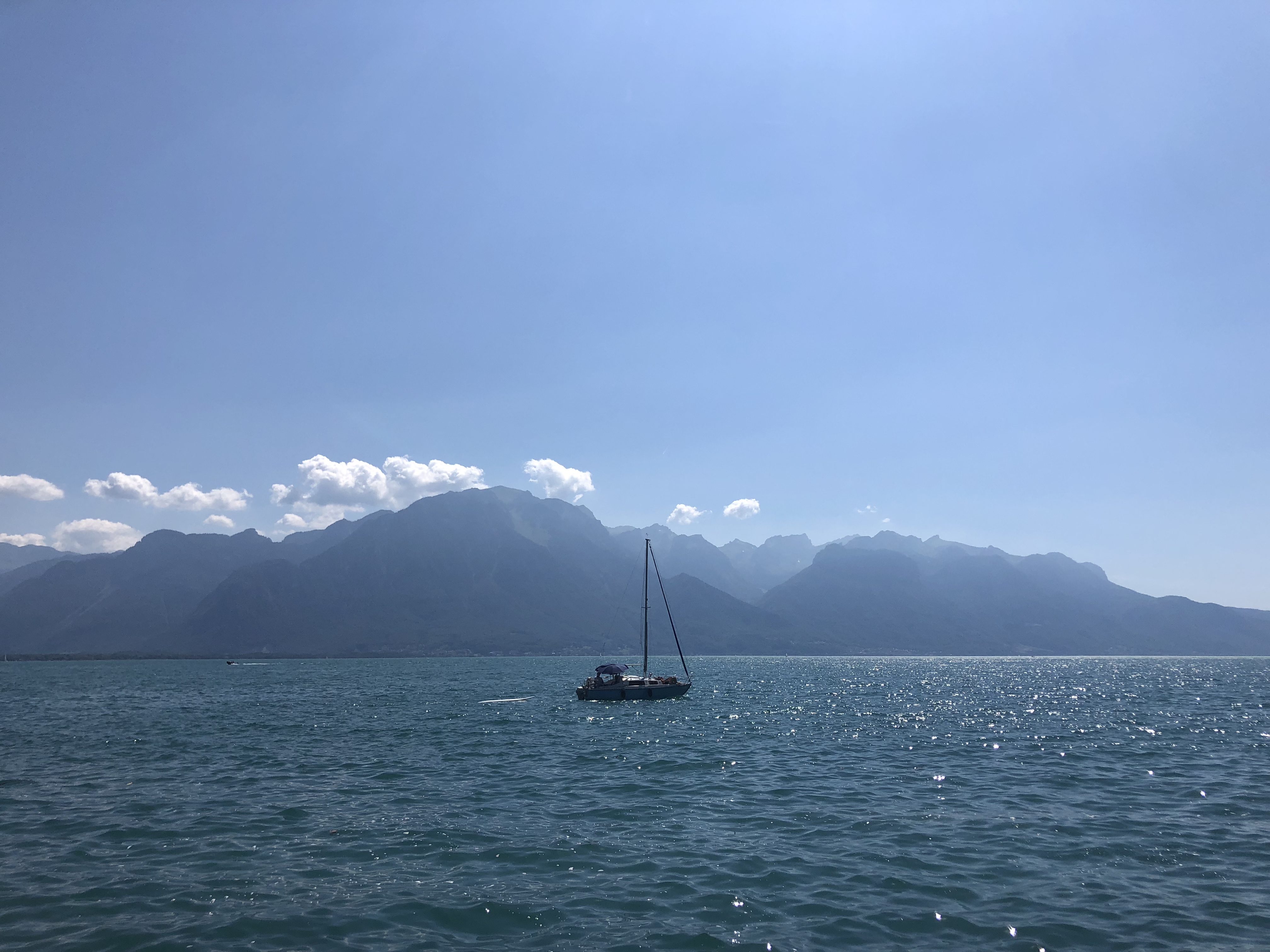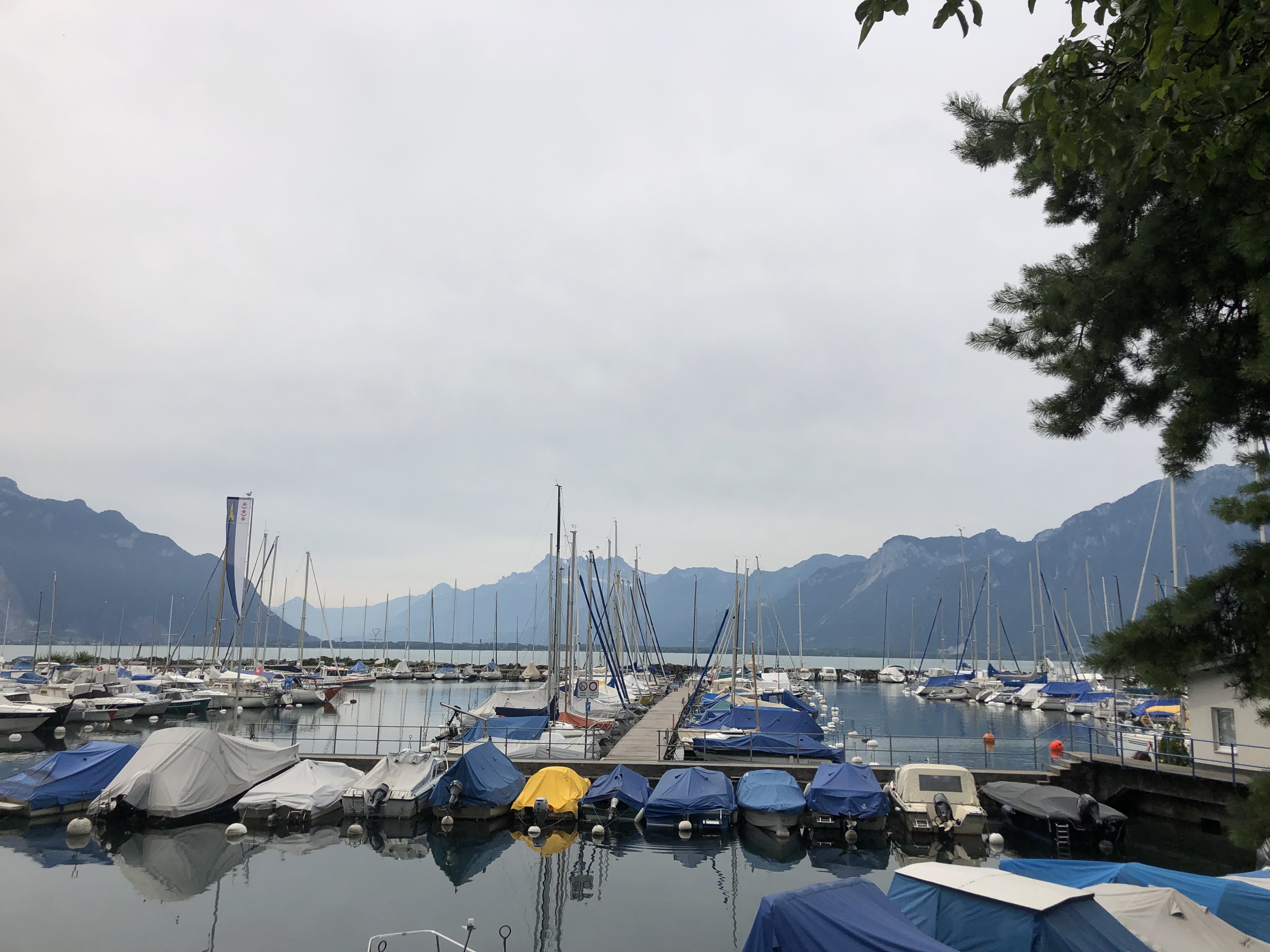 After the workshop, I wandered and found some sweet potato fries and then as I was finding a spot to eat them I ran into none other than Jacob Collier!!!! He asked if he could have some sweet potato fries and I offered him all of them (though he only took a few :). We got a photo and I was on cloud nine for like eternity afterwards.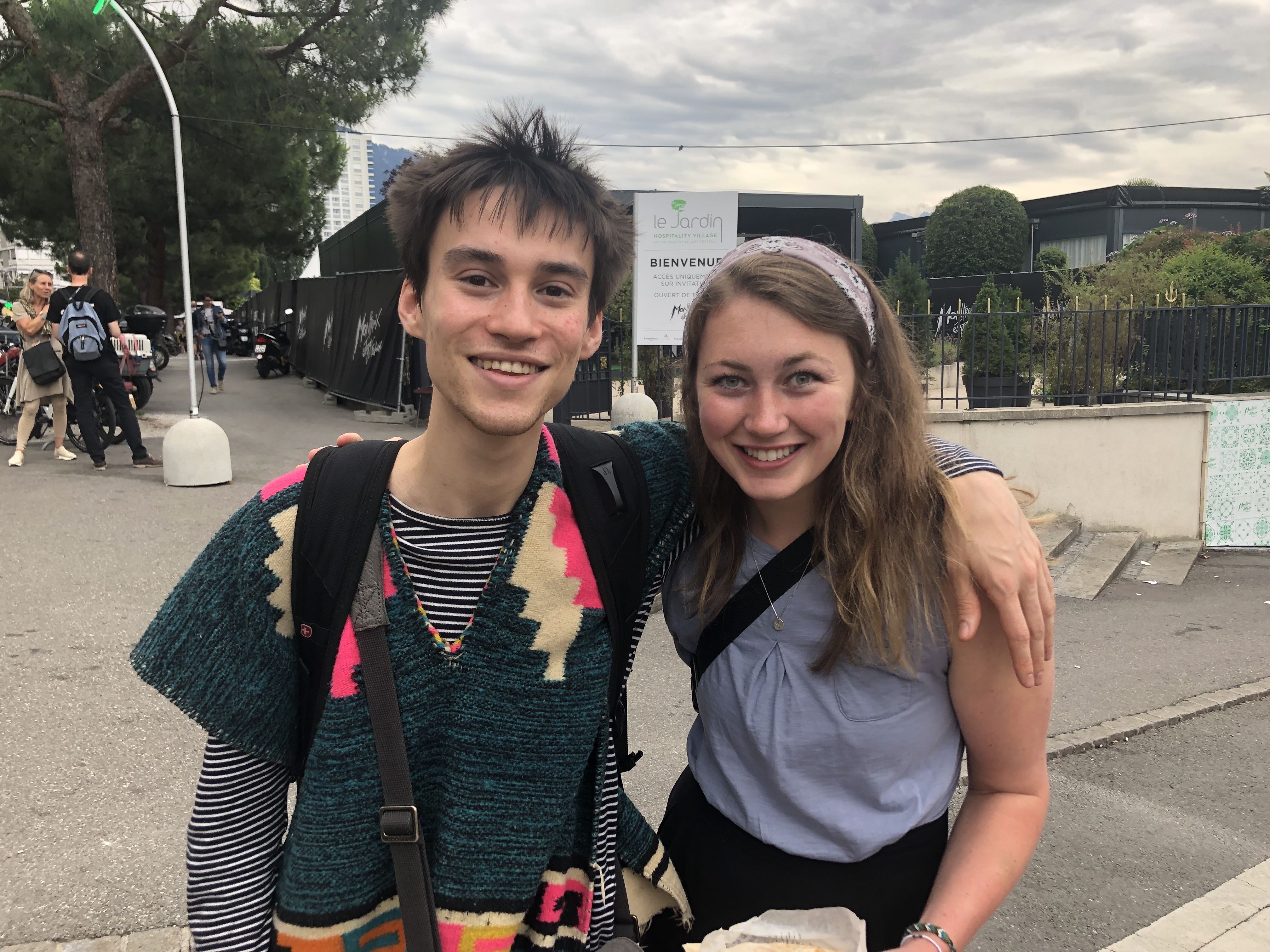 That night, I saw Lizzo and Janelle Monáe and it was shockingly incredible. Lizzo is all about self-love and I felt so empowered afterwards. Janelle Monáe is a stunning and brilliant artist who uses her platform to talk about so many things and to uplift marginalized voices from all over the US. UGH! she was so incredible.
While I was waiting for the concert to start I ran into some folks who were also at the Quincy screening. Amanda and Sionne were in town for a conference and we hit it off gushing over how excited we were for the concert and also reflections on the Quincy screening. We got a picture in front of the sign together afterwards :) I ended up meeting up with them a couple of days later. We also befriended a sweet fashion student named Andie and her mom!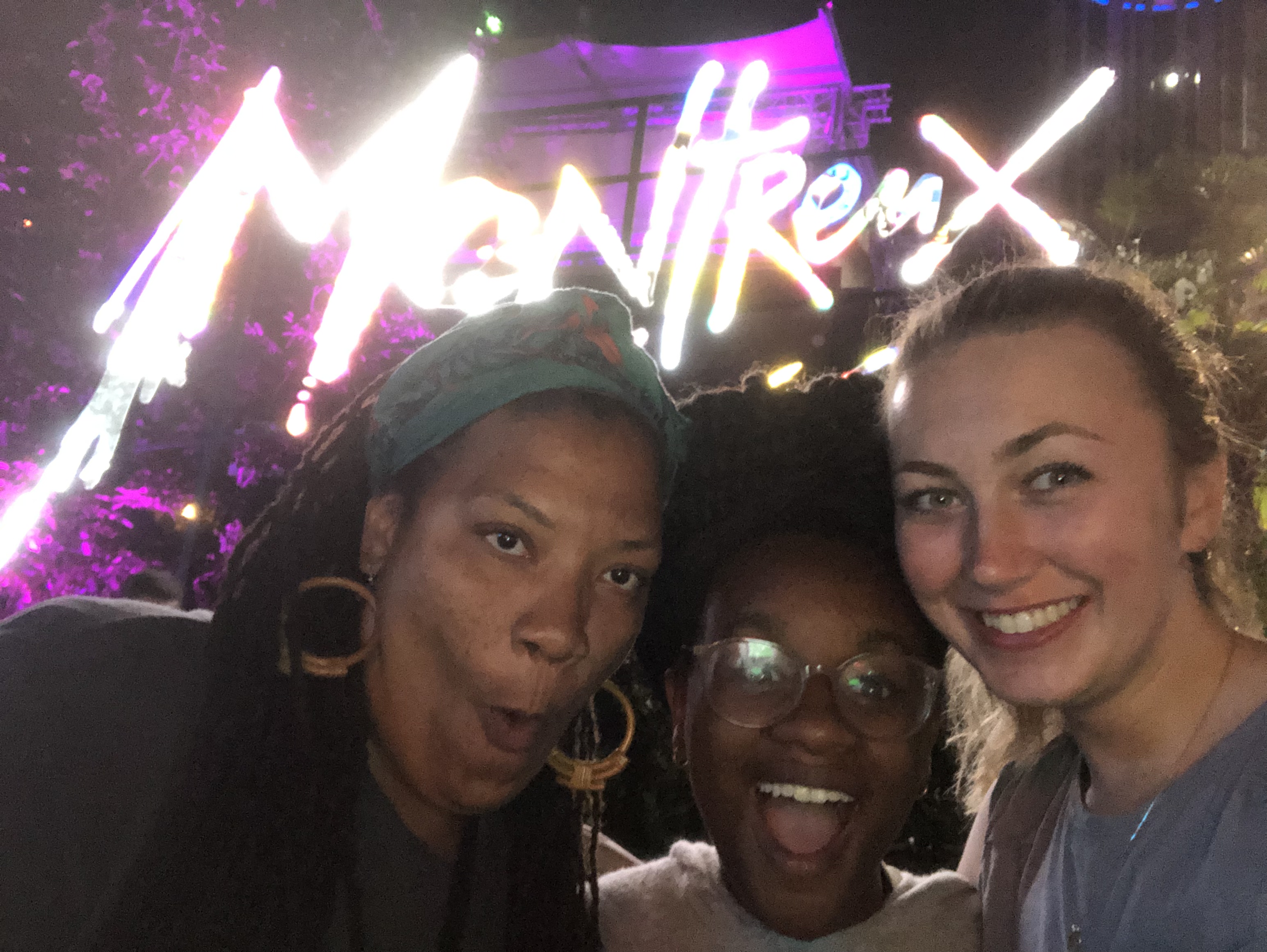 ---
Day 4
I had to switch aribnbs and found that my second place was very nice but situated up soooo many steps. The view was quite worth it though!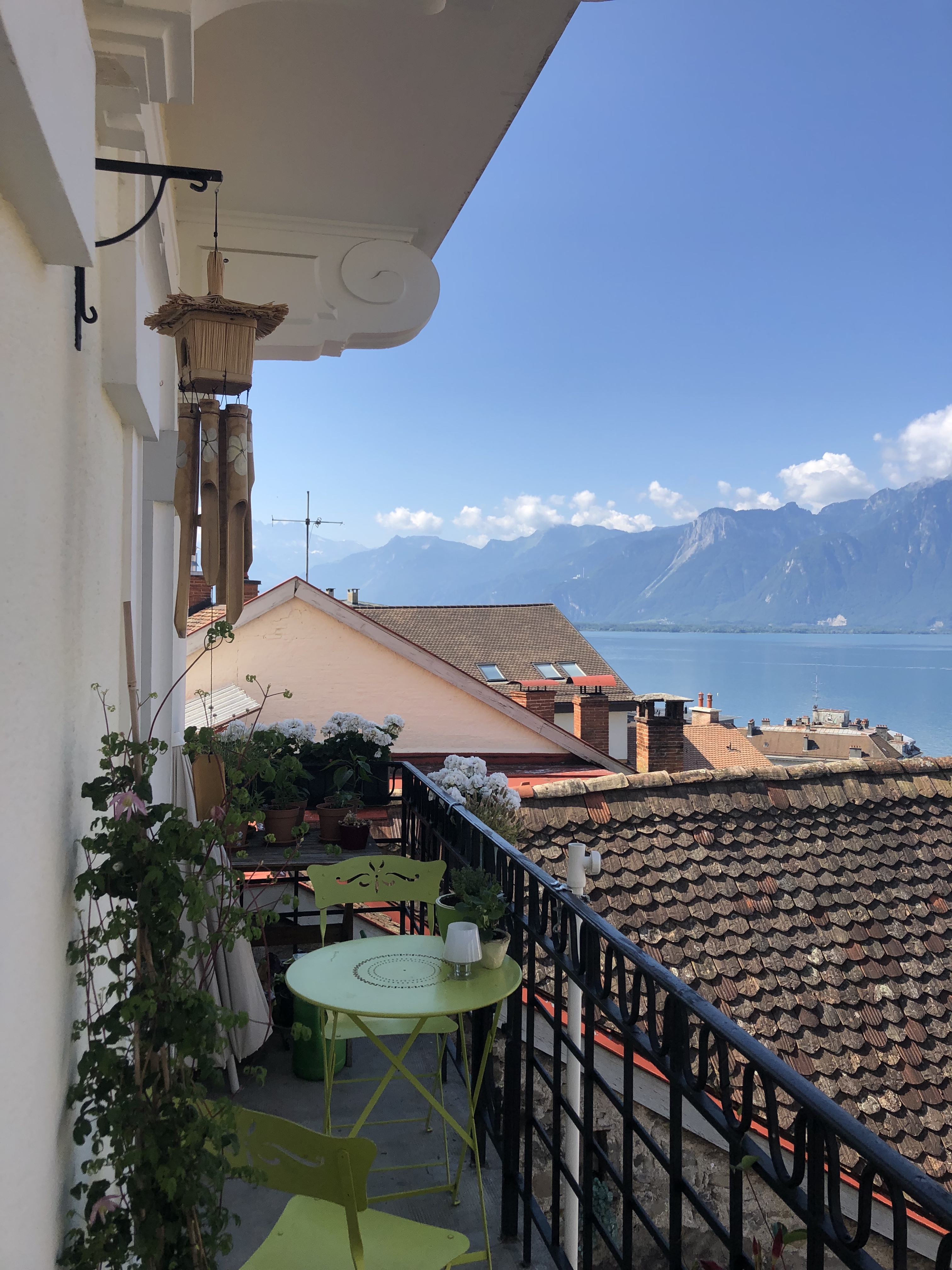 I also went on the hunt for some fruit and took a very wrong and very weird route to the grocery store. I wound up in the middle of a vineyard (?) and there was even someone tending to it? It was beautiful nevertheless..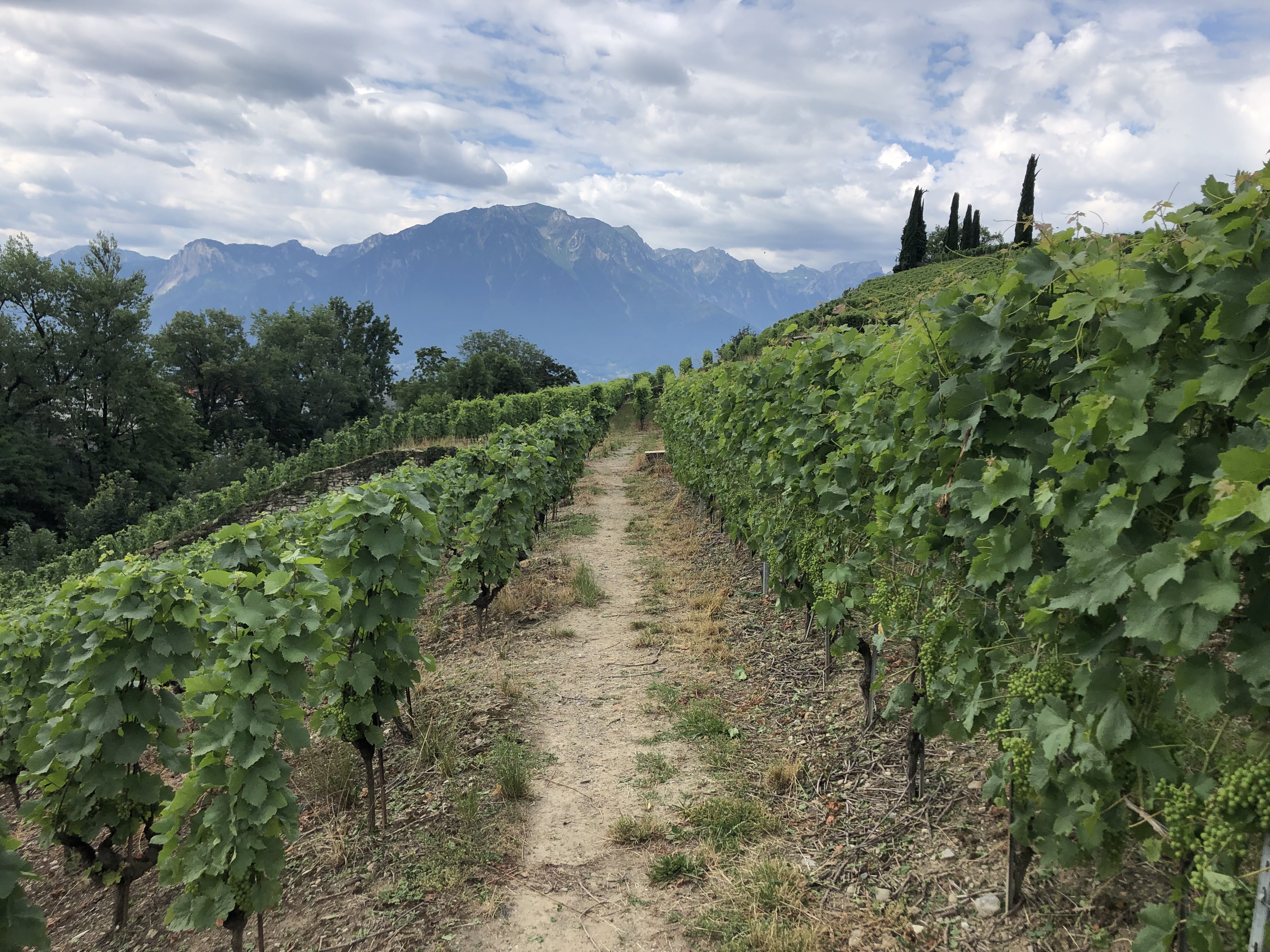 That night I went to see Linda Oh and Chick Corea, who were both incredible. It was quite cool to see a talented female jazz bassist in concert and her stuff is really really good. Chick Corea is, of course, a legend, and his performance was as fun as it was everything else a jazz performance should be.
Afterwards, I was talking to my mom on the phone (thanks to the time difference haha) and got to meet both of them!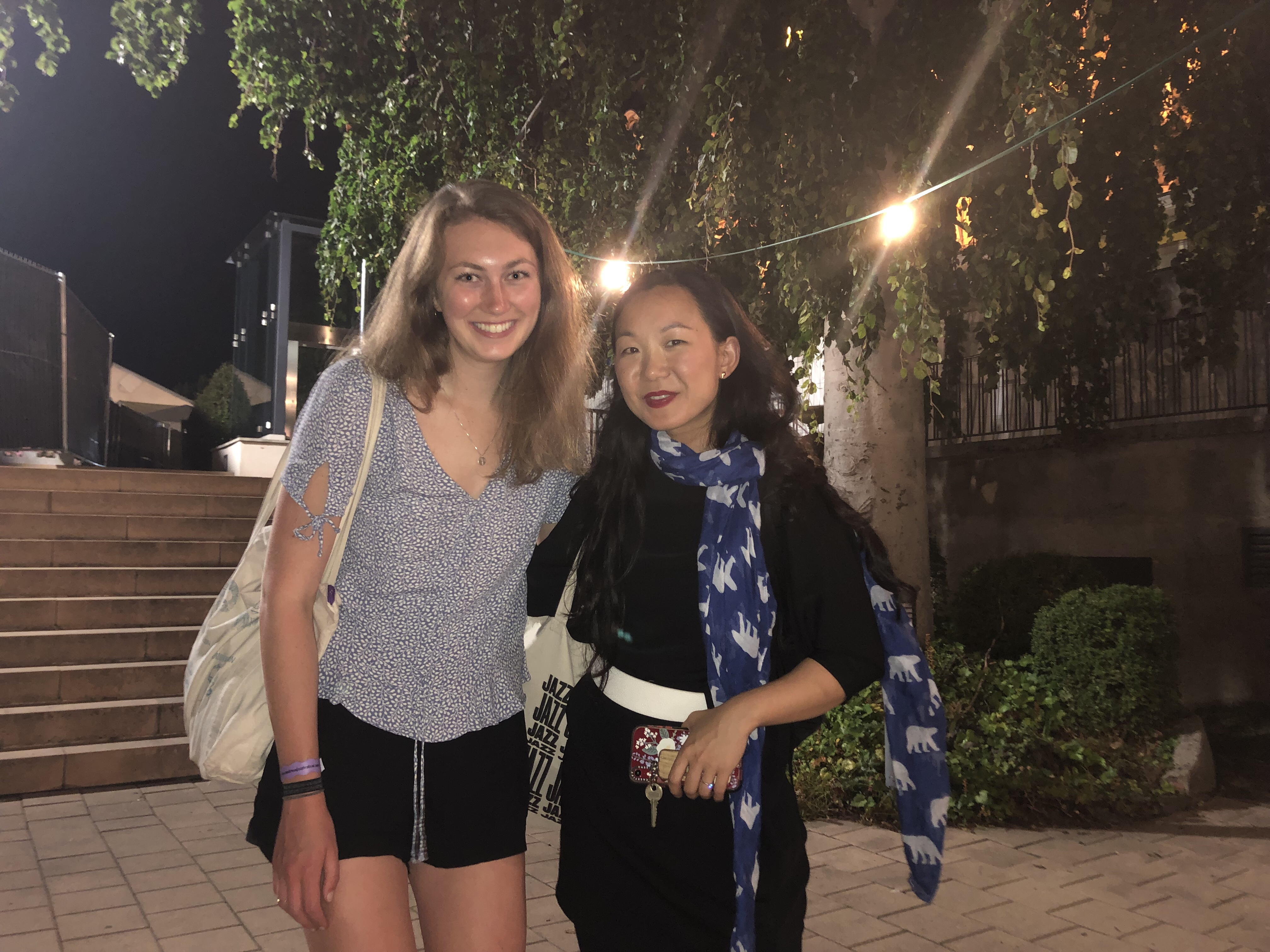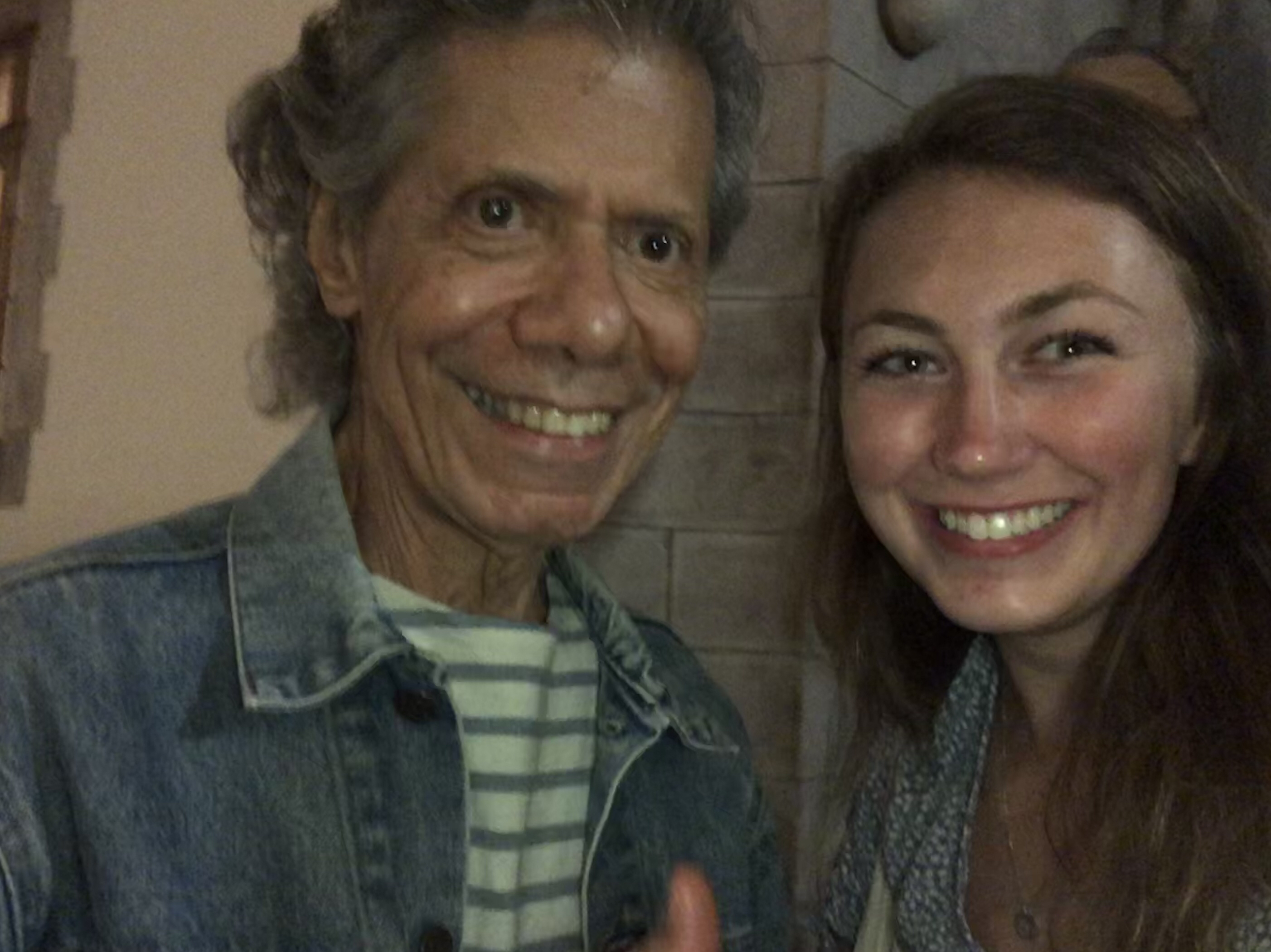 ---
Day 5
The last day before I left was spent first hanging out with my new friends. It was Amanda, Sionne, one of their co-workers and his wife, and Sionne's mother and auntie. They were so kind and welcoming and we had such a fun day! We took the train to Vevey, where things were getting set up for a wine festival that only happens 5 times in a given century (wild!!!). We went shopping and wandered around.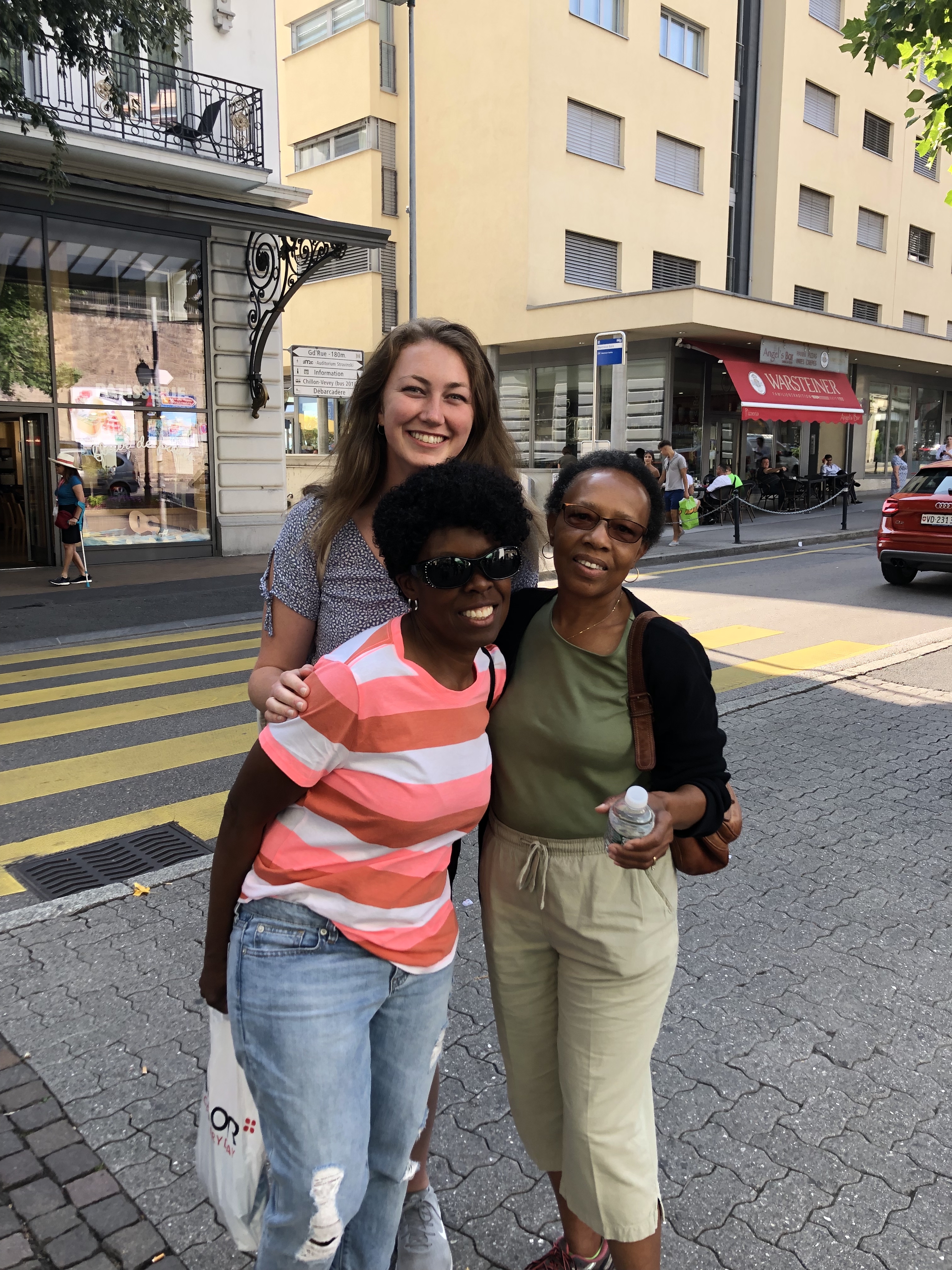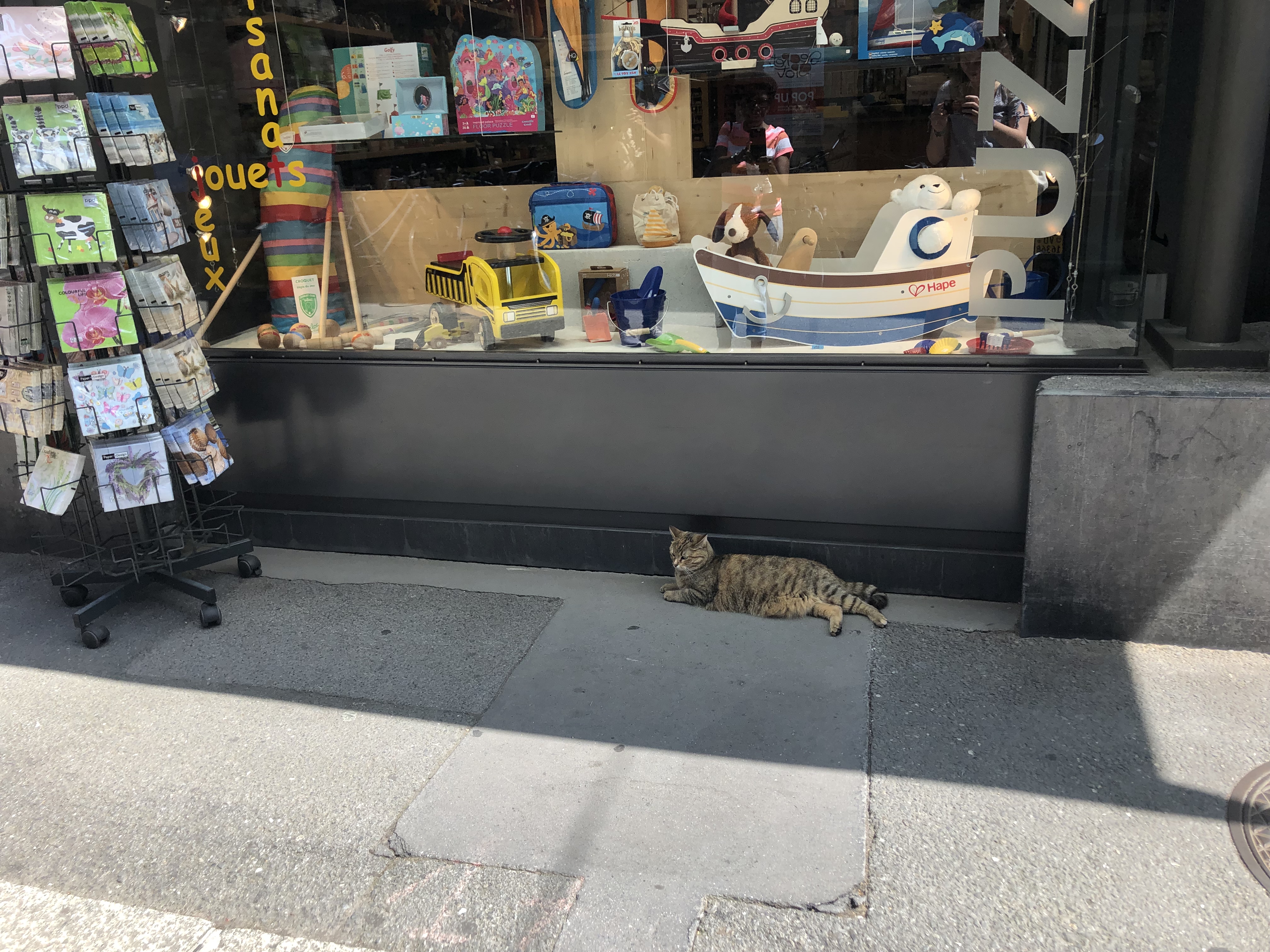 That night I went to the last concert of the festival, which was a celebration of Quincy Jones' history. The Luasanne symphony performed as did a ton of cool artists (most of them I hadn't heard of). Quincy Jones directed the last song, but otherwise he hung out on the side and would look over full of excitement throughout the show. It was a great show, definitely not the same as the others but great nevertheless.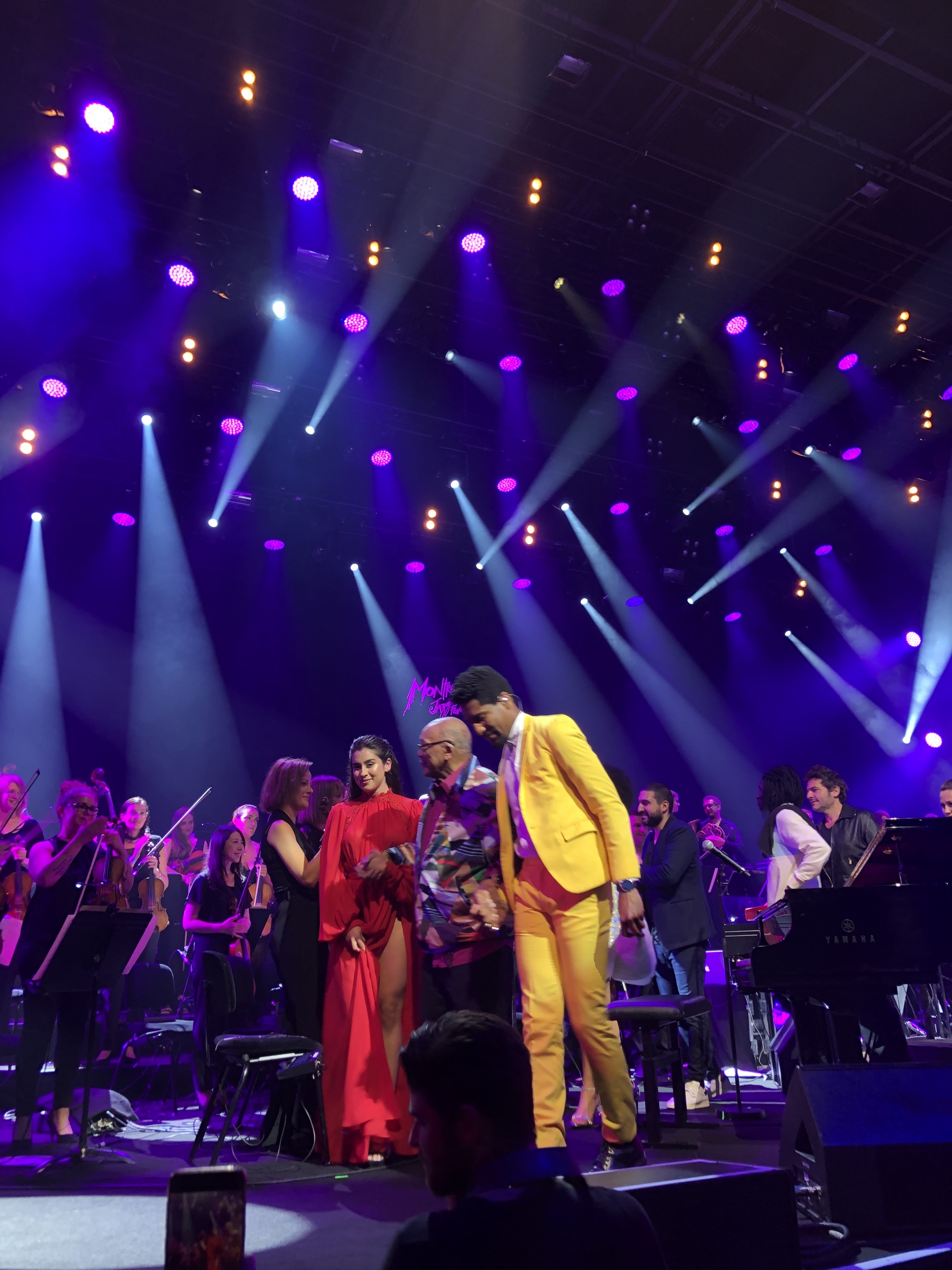 ---
Day 6
I was so sad to leave Montreux and I genuinely hope to return someday, but on my way out I stopped in Lausanne for a couple of hours and saw the Olympic Museum (I'm not sure about supporting the Olympics after the decision around Caster Semanya, but anyway…)