After Brussels, we took a few trains to Paris, which was a sort of guiding stop on our trip because we'd booked tickets with my friend Olga to see a women's world cup game in Rennes, which was a few hours outside of Paris.
On the first night I went on a run to see the Eiffel Tower and found myself further from our airbnb than planned. I wound up taking a scooter part of the way and an uber the rest of the way back. It was rather surreal to see a monument I'd seen in so many places throughout my life (I remember my dad had a VHS tape of Rugrats in Paris).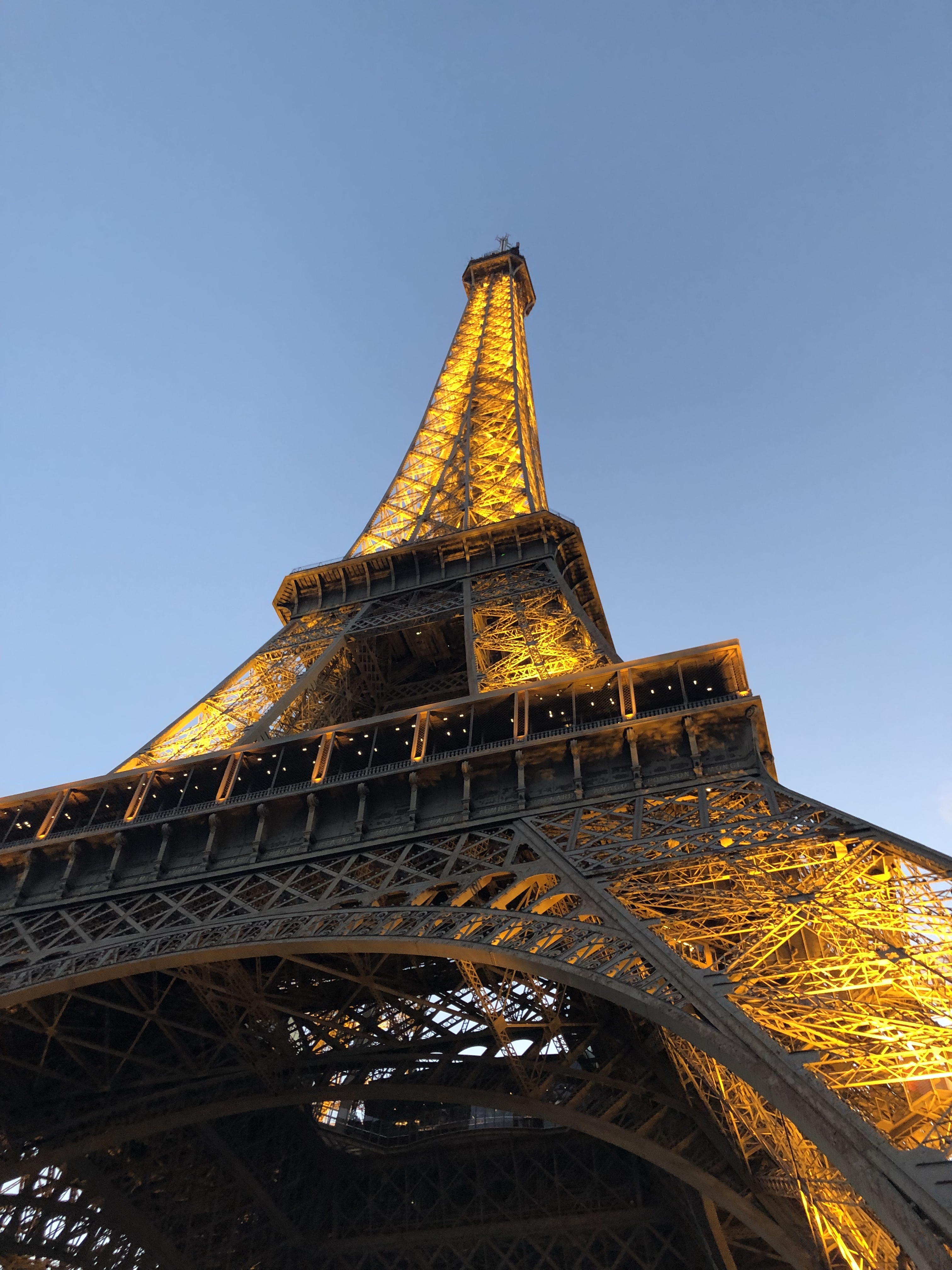 The next day, Nelson and I went to Versailles, which was full of tourists and long lines (though we had tickets in advance thanks to Nelson's planning). It was kind of neat (also really hot).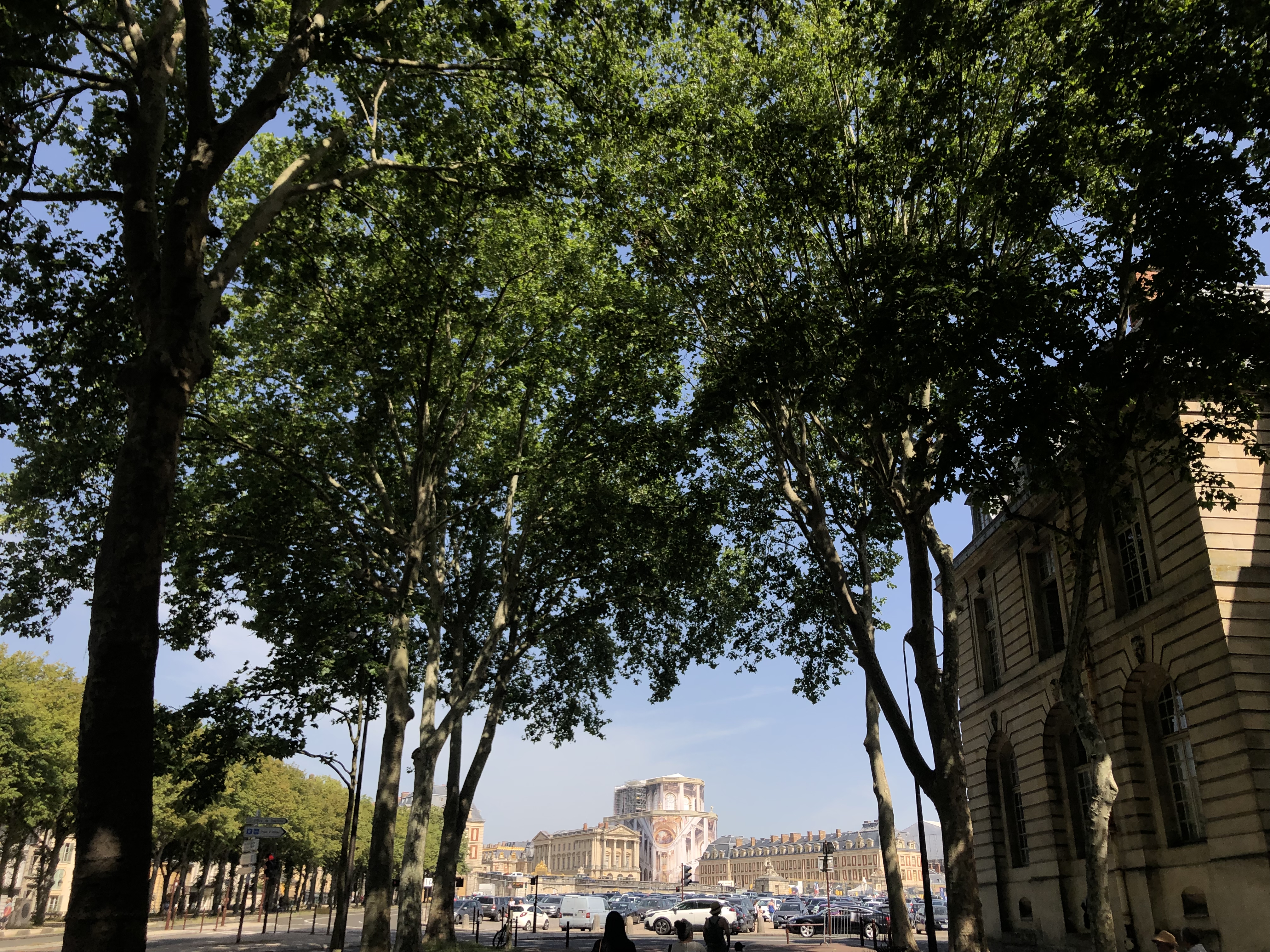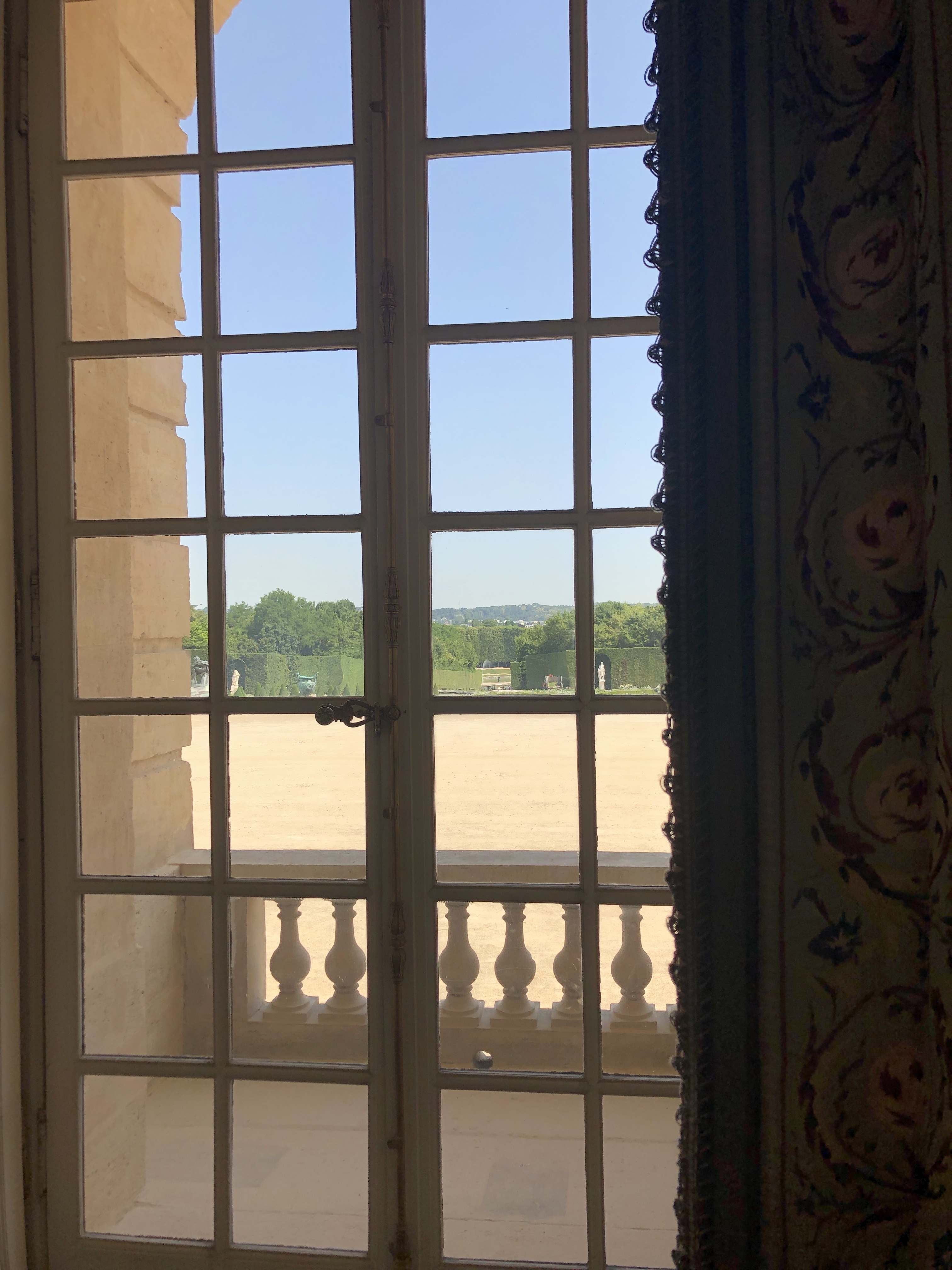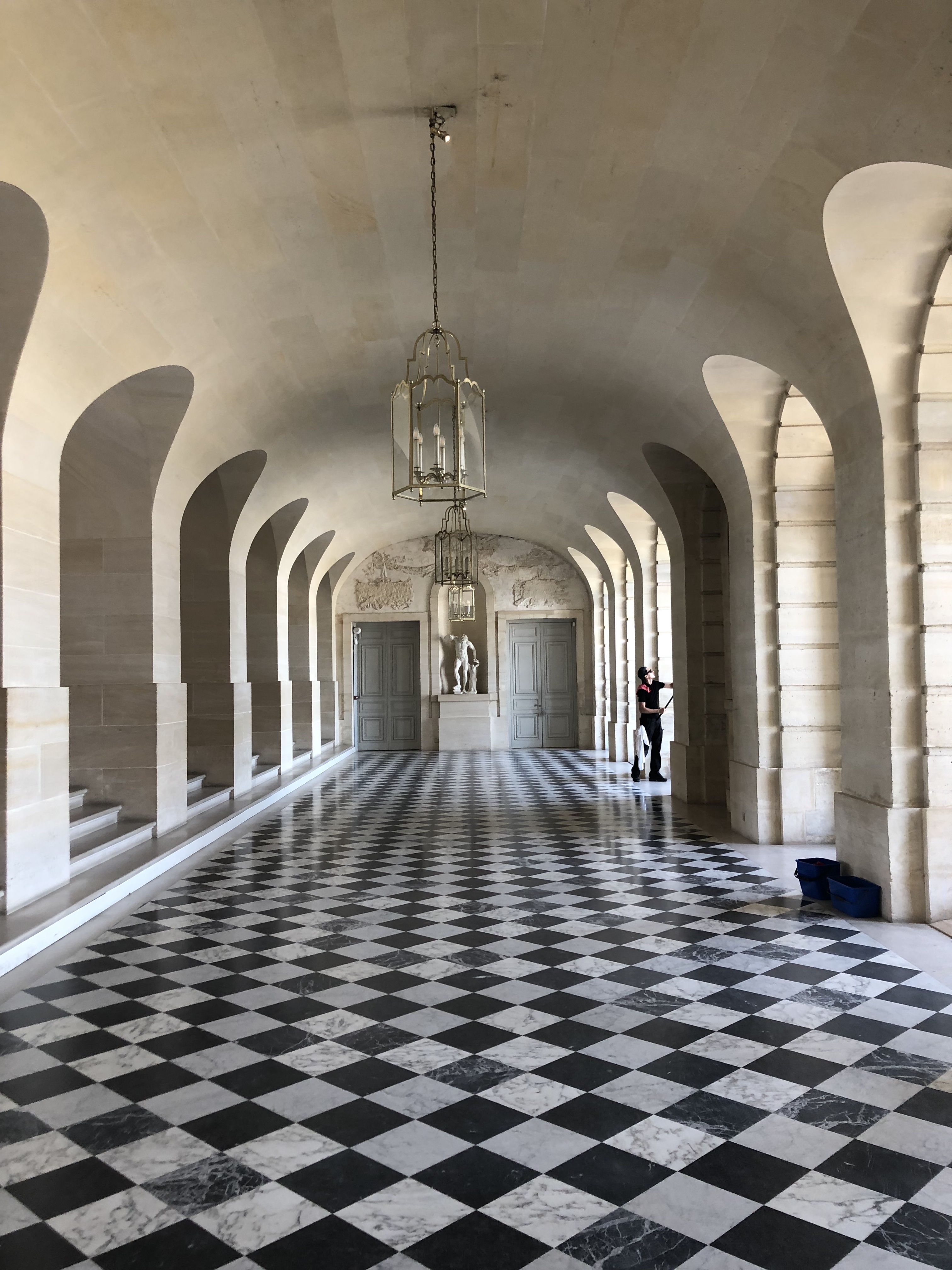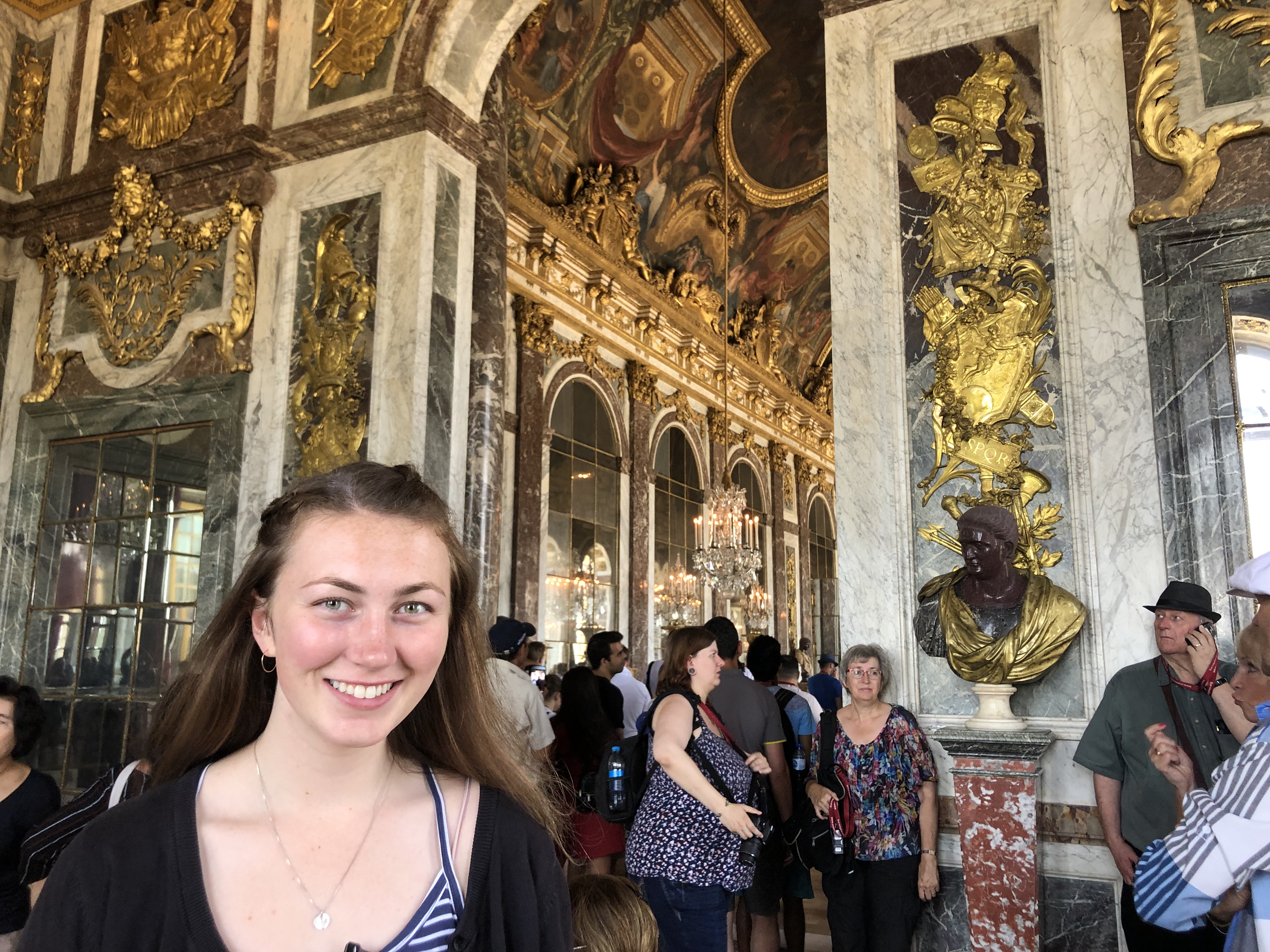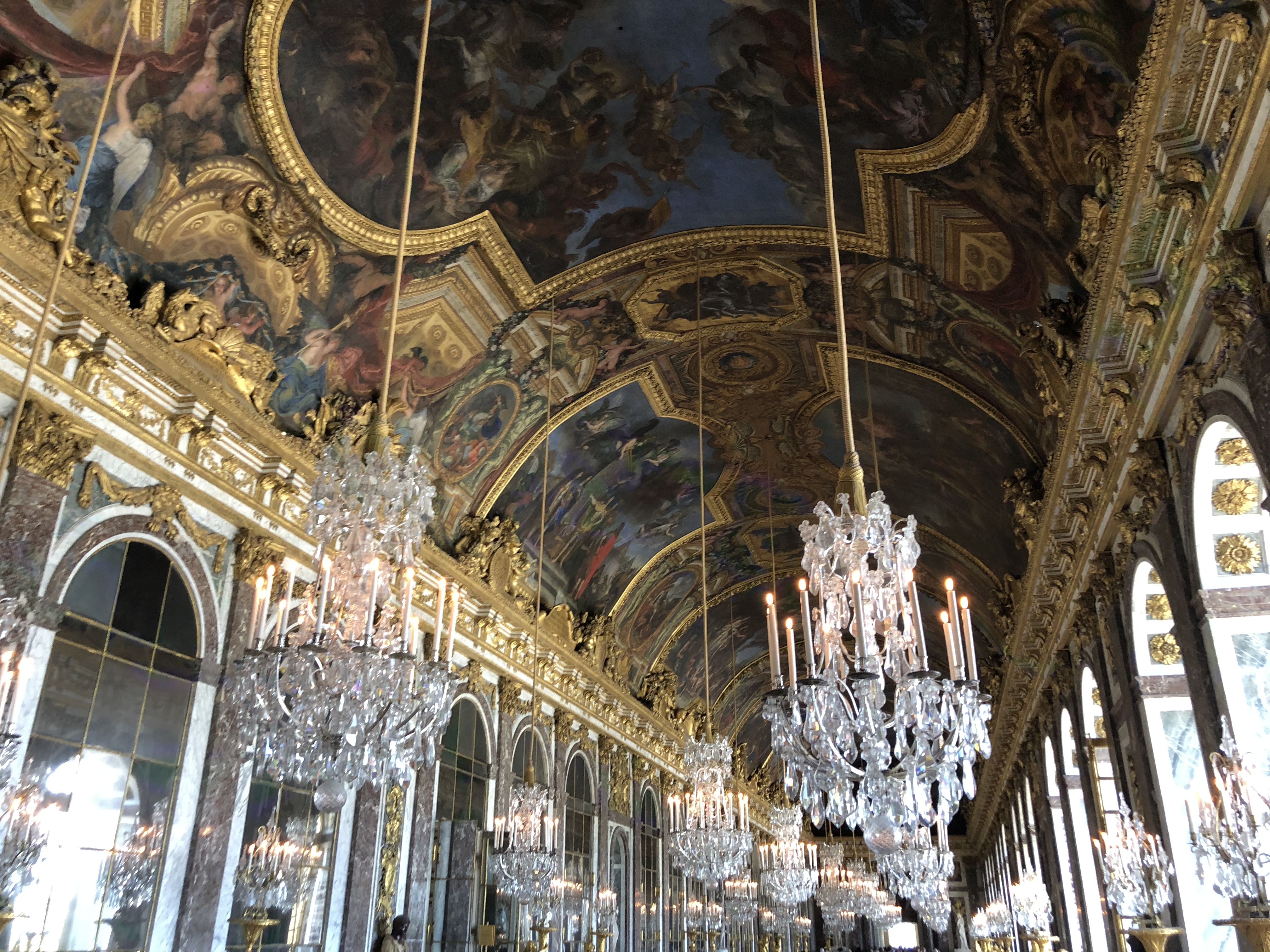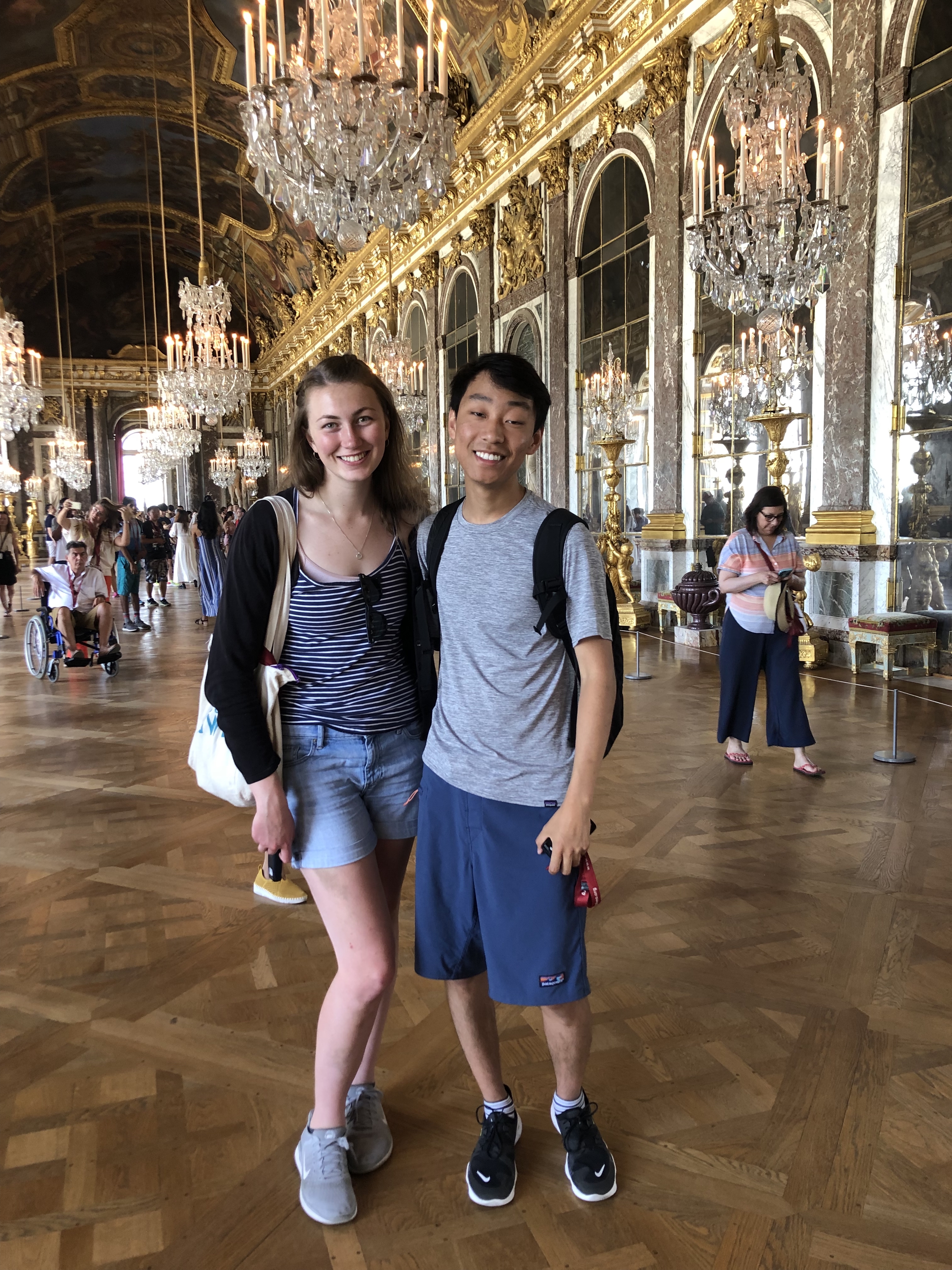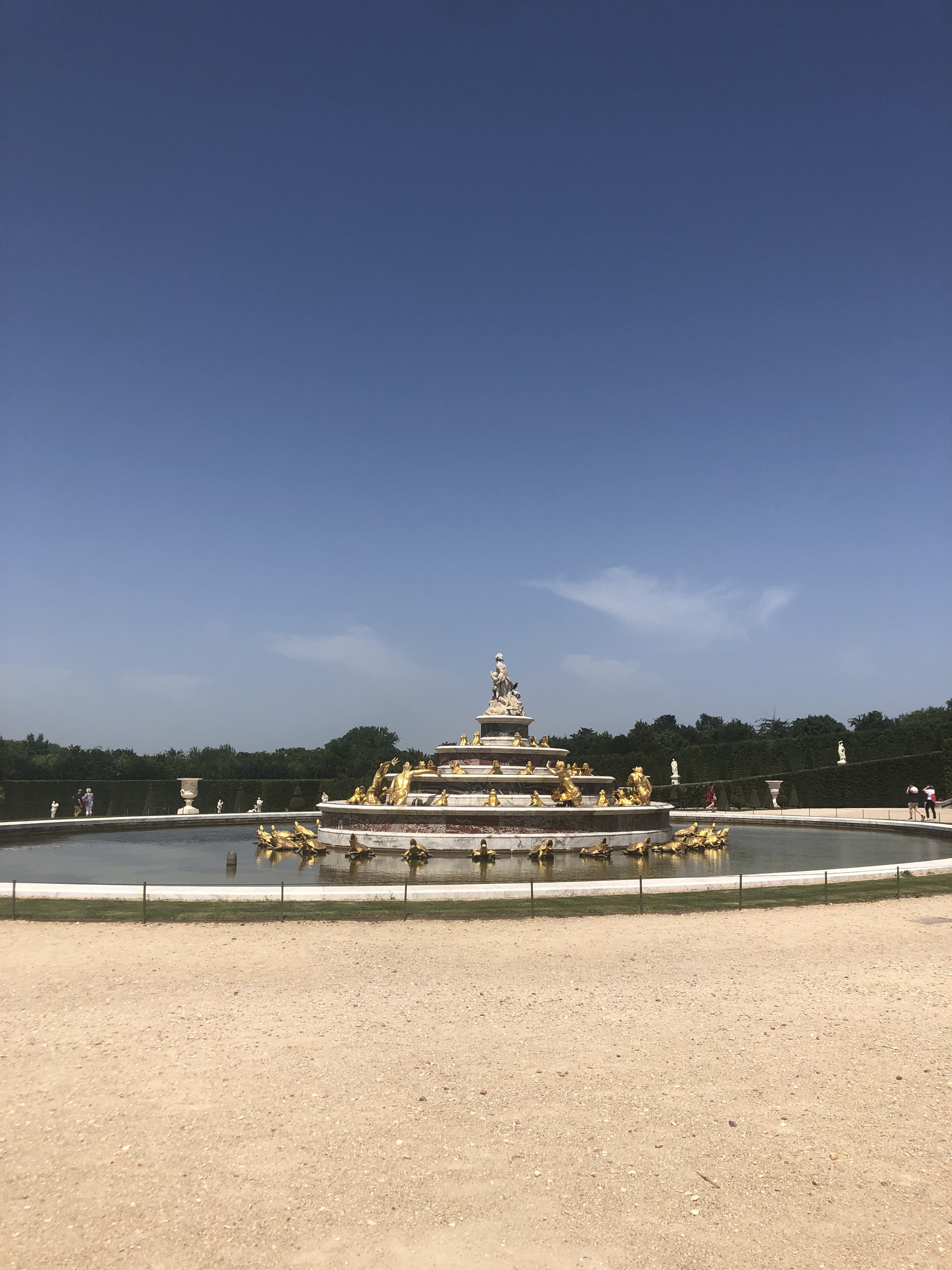 When we got back to Paris, I met up with my friend Shane from high school. It was so fun to see him! Check out his website to see what all he's up to.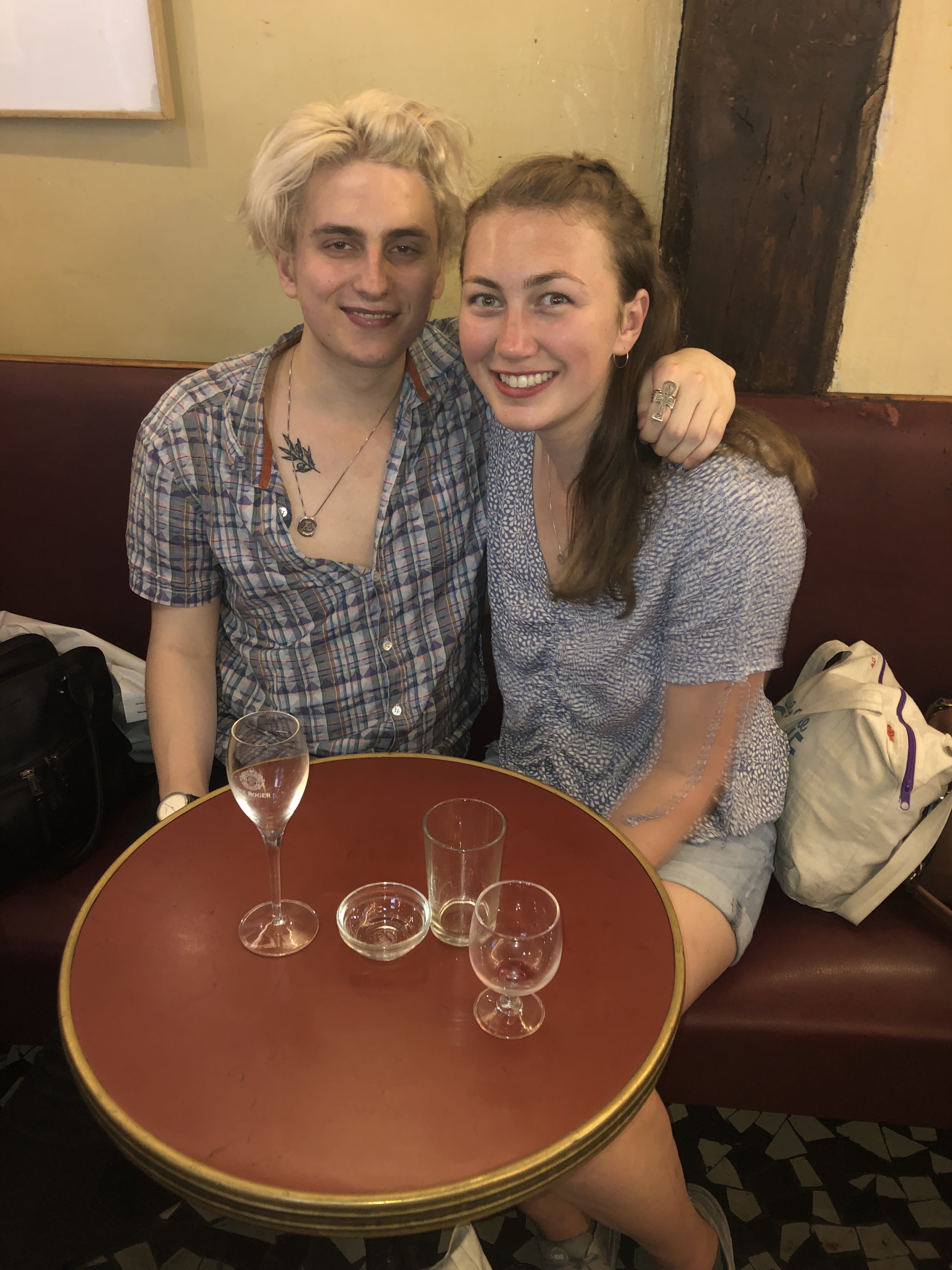 Nelson and I also went to a large outdoor area to watch the USA women's team in their match against the French team. They won!
That night, my friend Olga got into town and met us at our airbnb. The next day, we took a train to Rennes, where we were staying for a night so we could go see a Women's World Cup match between Sweden and Germany.
We had quite a time finding our way to the stadium. We planned to take a public bus, but found it was missing/delayed. We tried taking an uber, but there were none in the area. It seemed the city was too small for so many people, and we wound up being about 45 minutes late to the game (which was a bummer).
We chose this game not knowing who'd be playing in it, but the three of us cheered for the Swedish team and they ended up winning!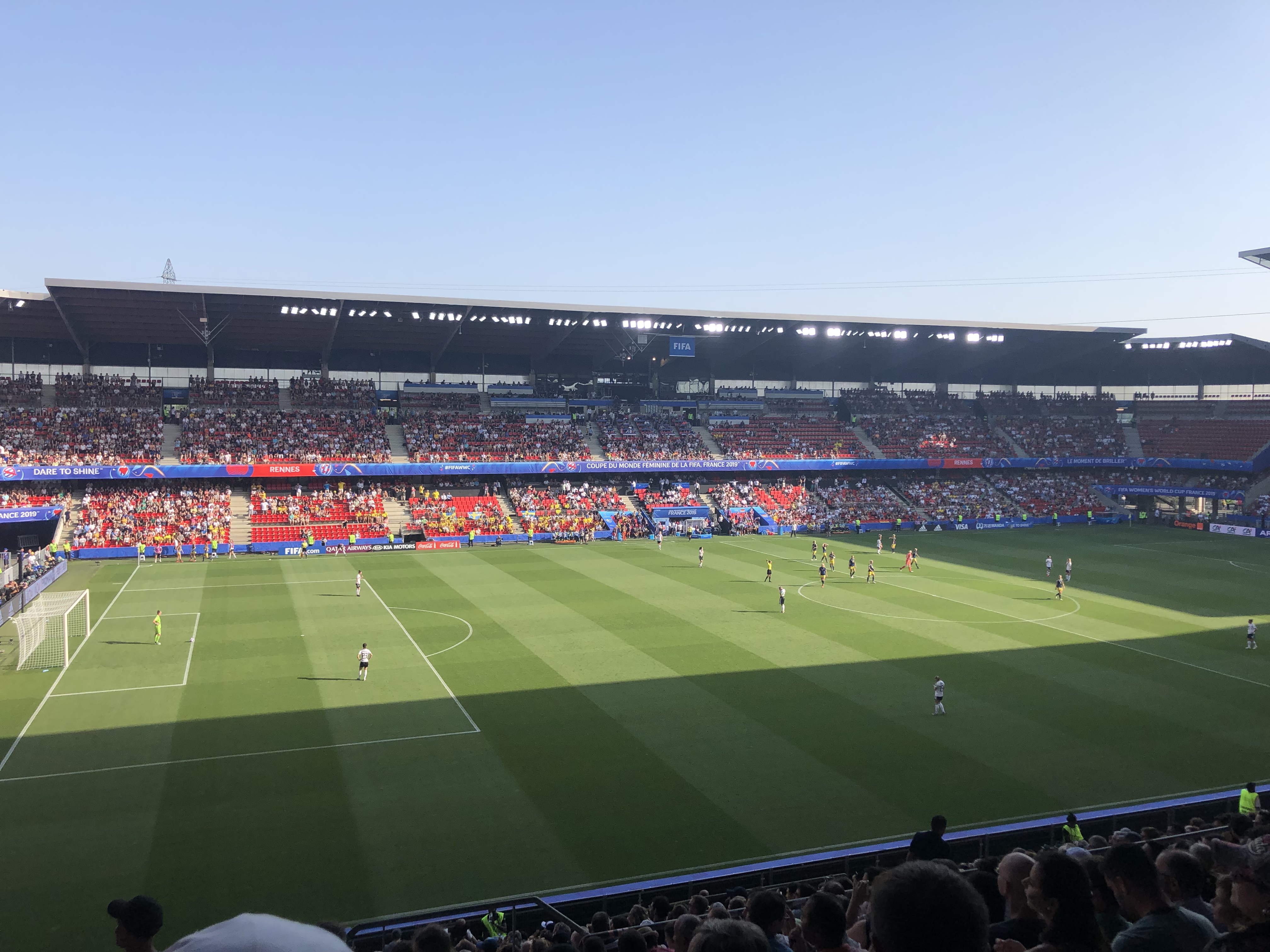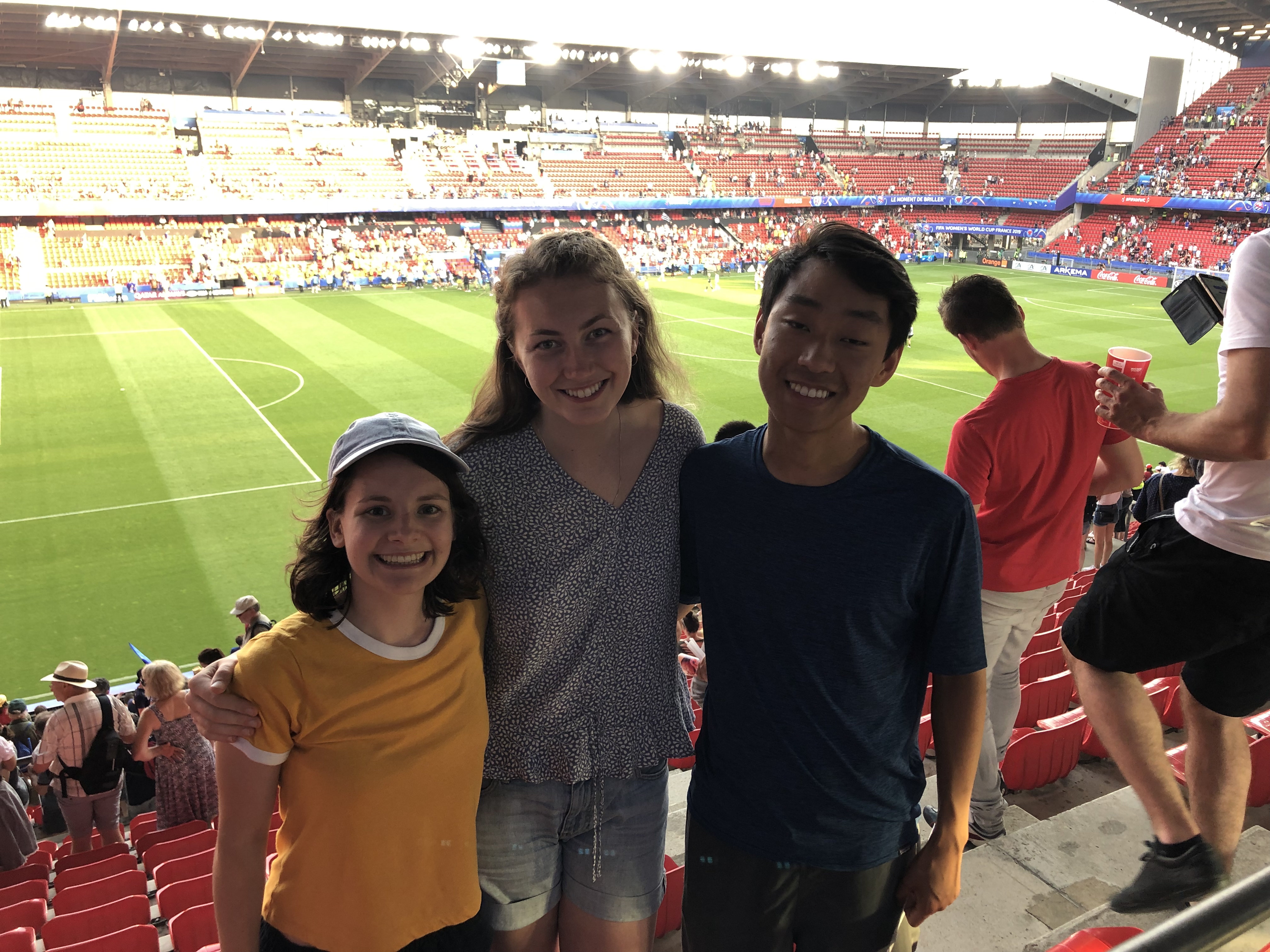 At the end of the game, we went down to the other side of the field and said hi to a Swedish soccer player that Olga and her friend were a big fan of.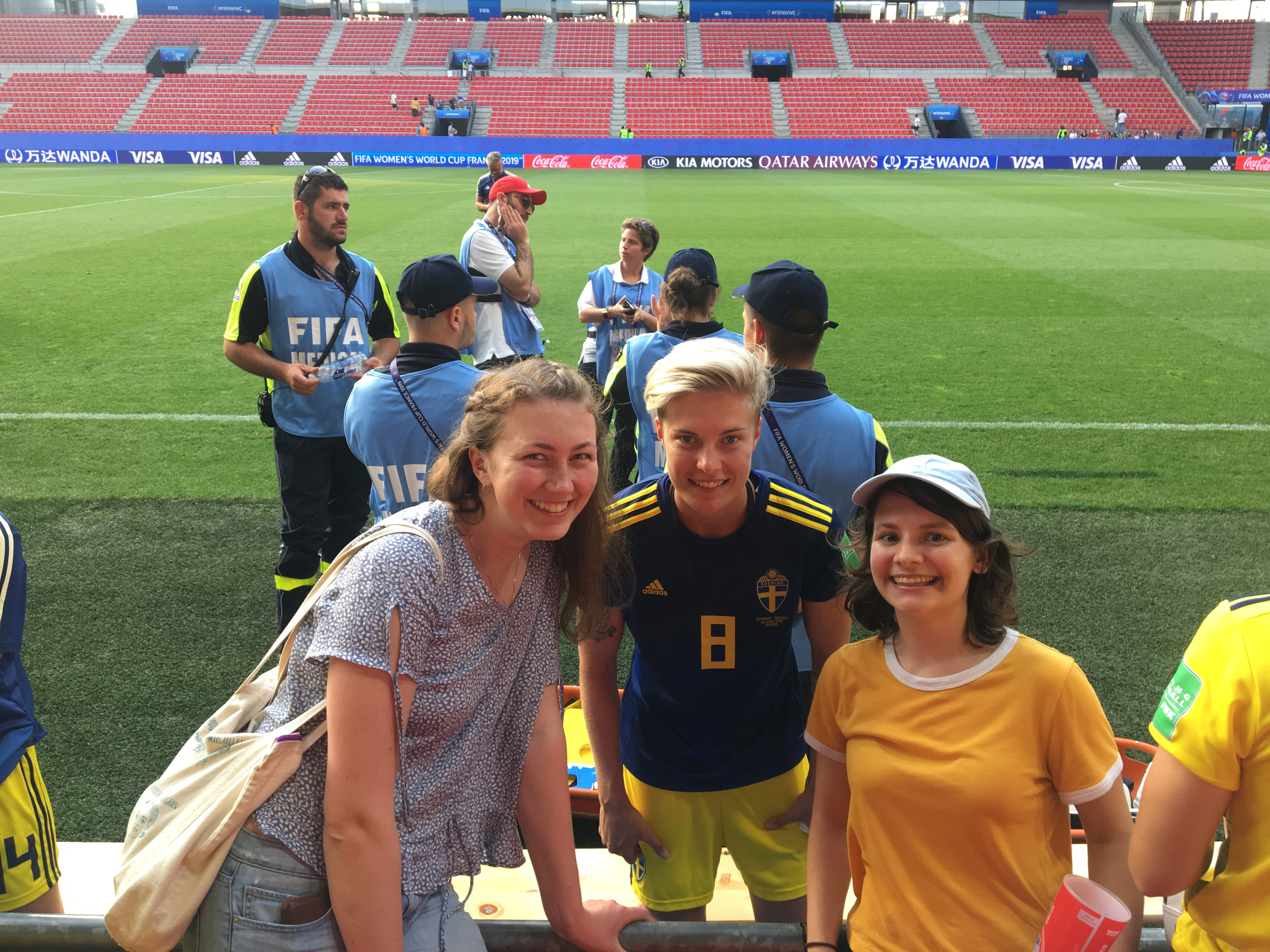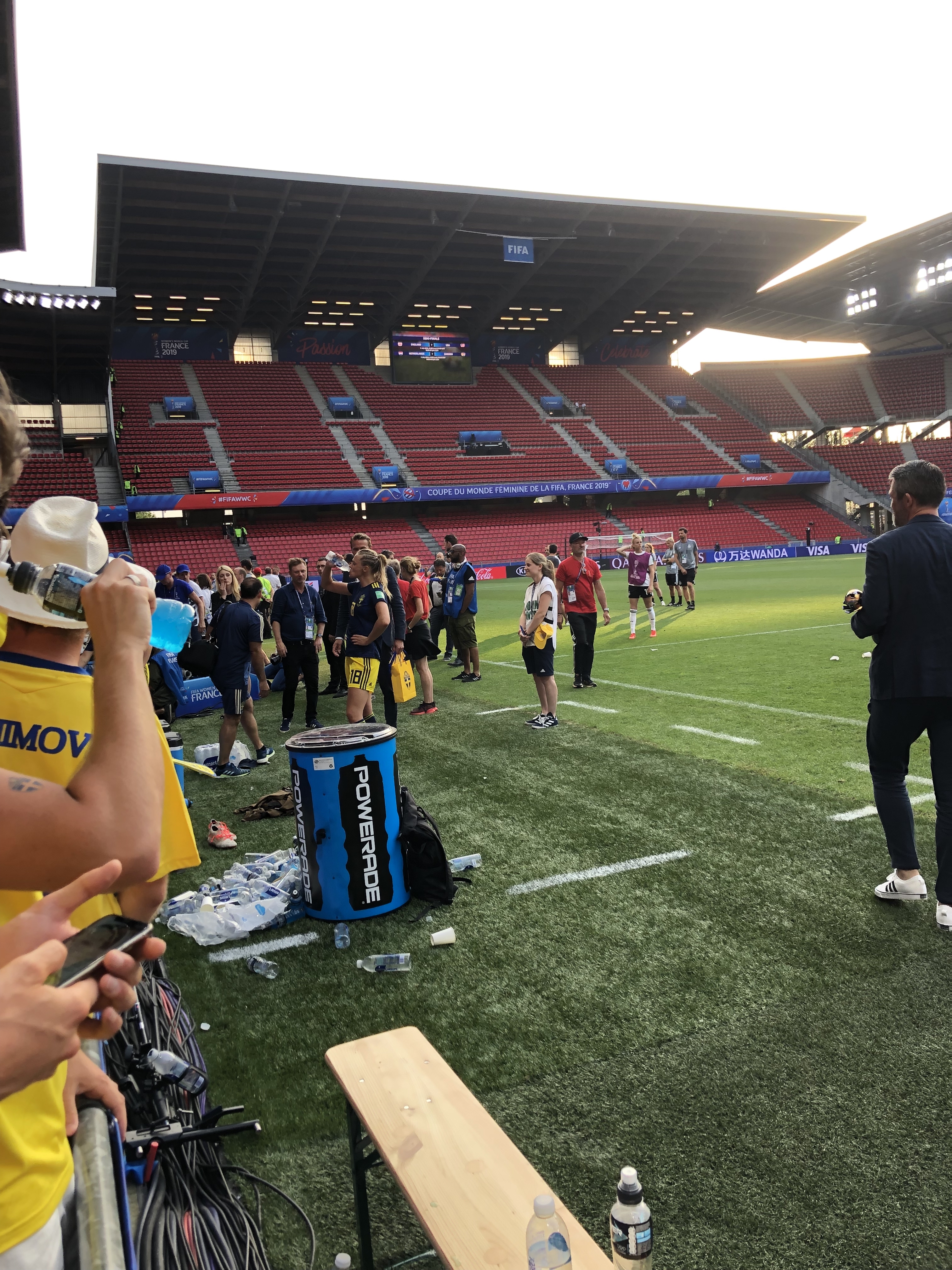 On our way back to our airbnb we spotted this fun comic sans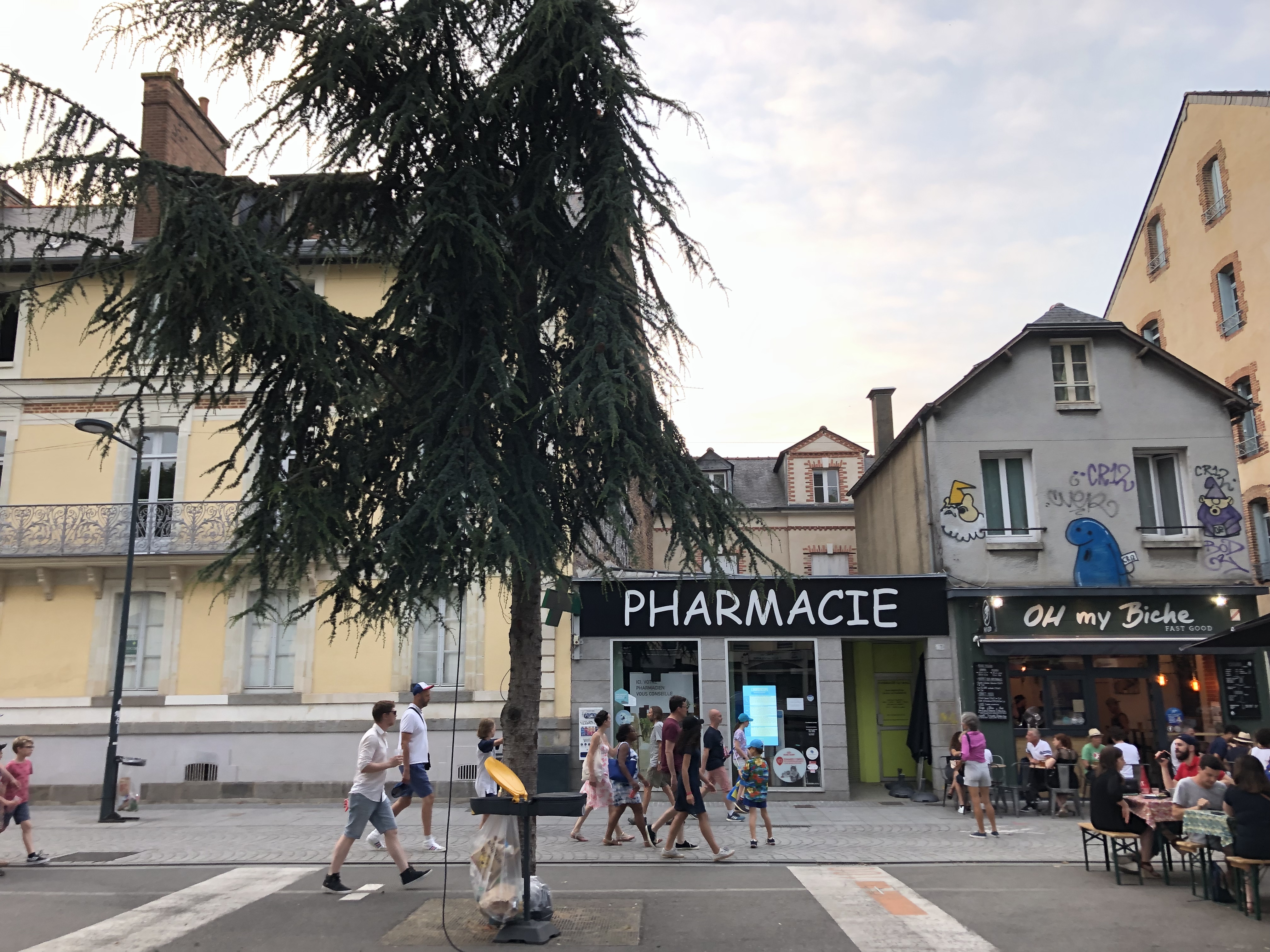 The next day in Paris, we checked out a museum and then did a bike tour of the city. We got to see a lot of different things (thanks for the bike tour idea, Olga!).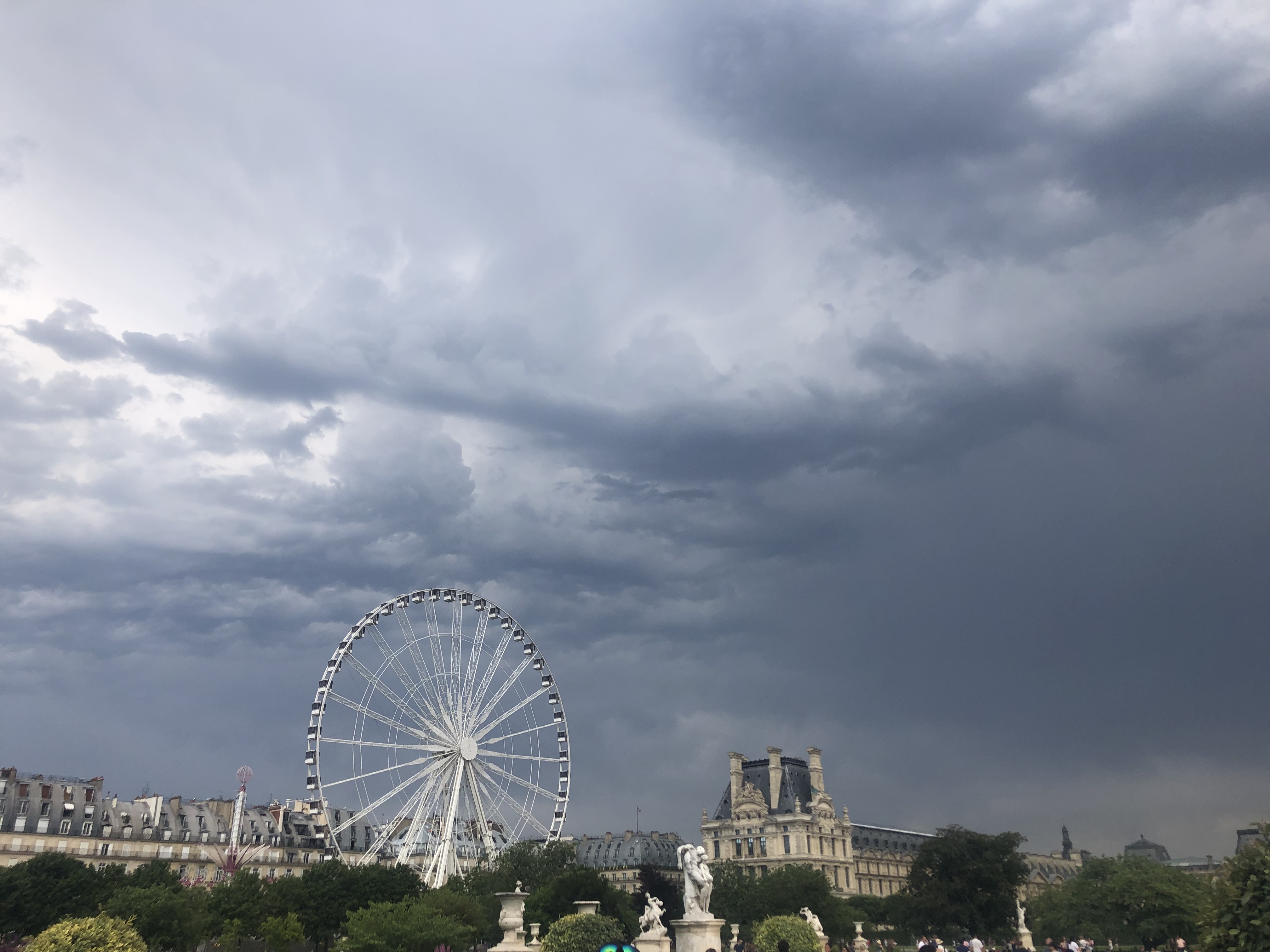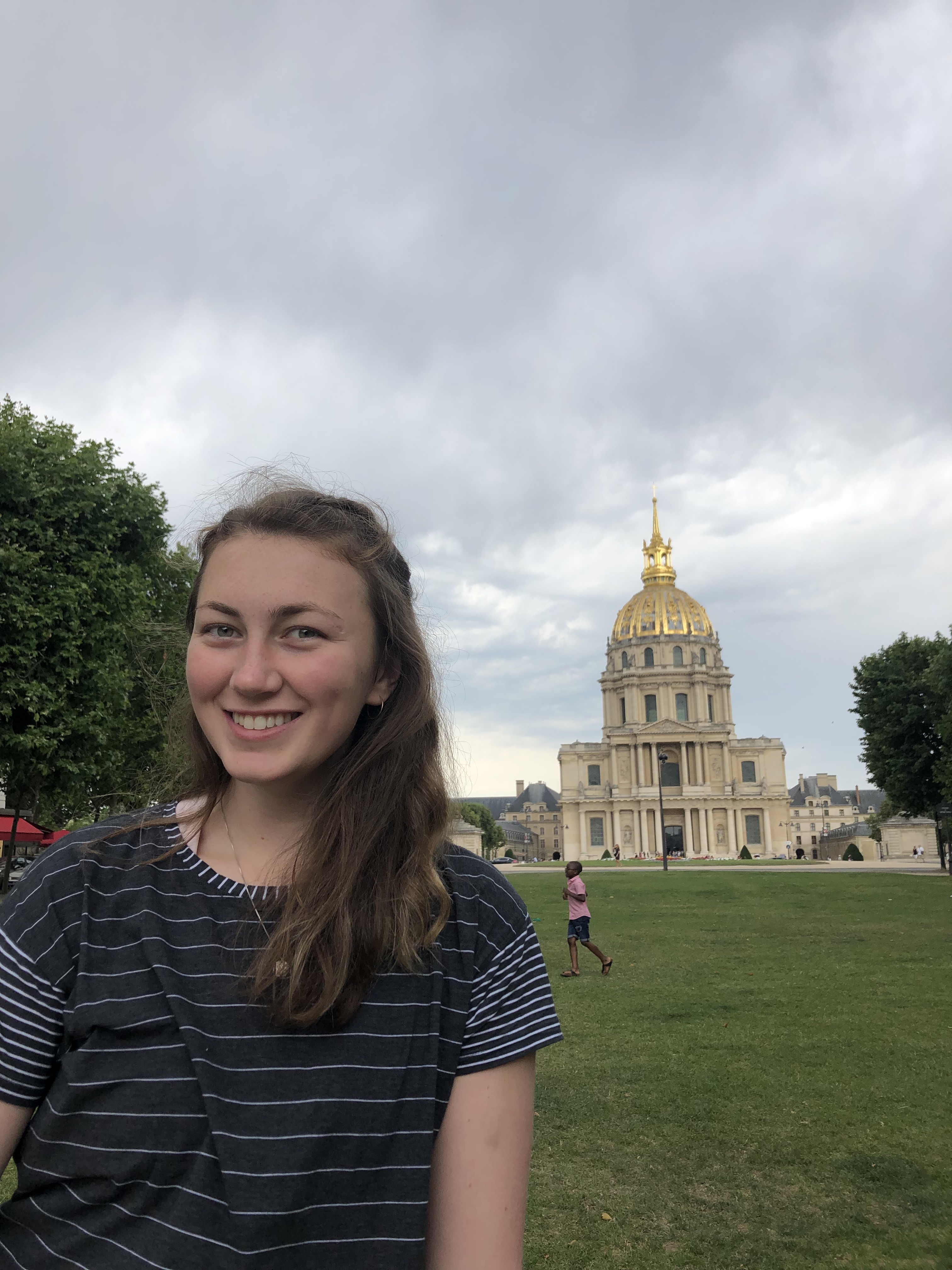 Before heading out, I went up to Montmarte and saw a couple of beautiful churches with a nice view of the city. I walked up so many stairs, but it was mostly worth it.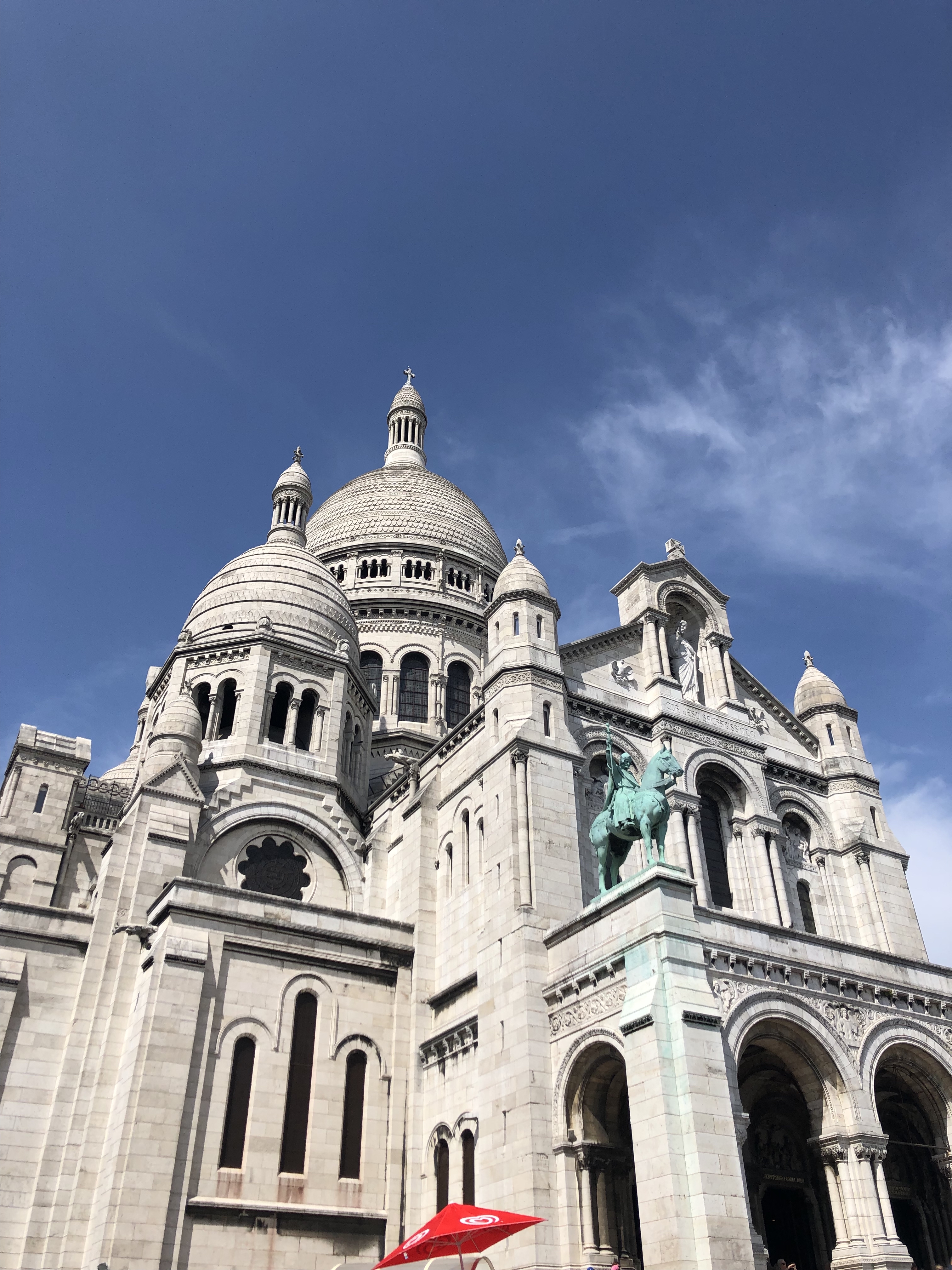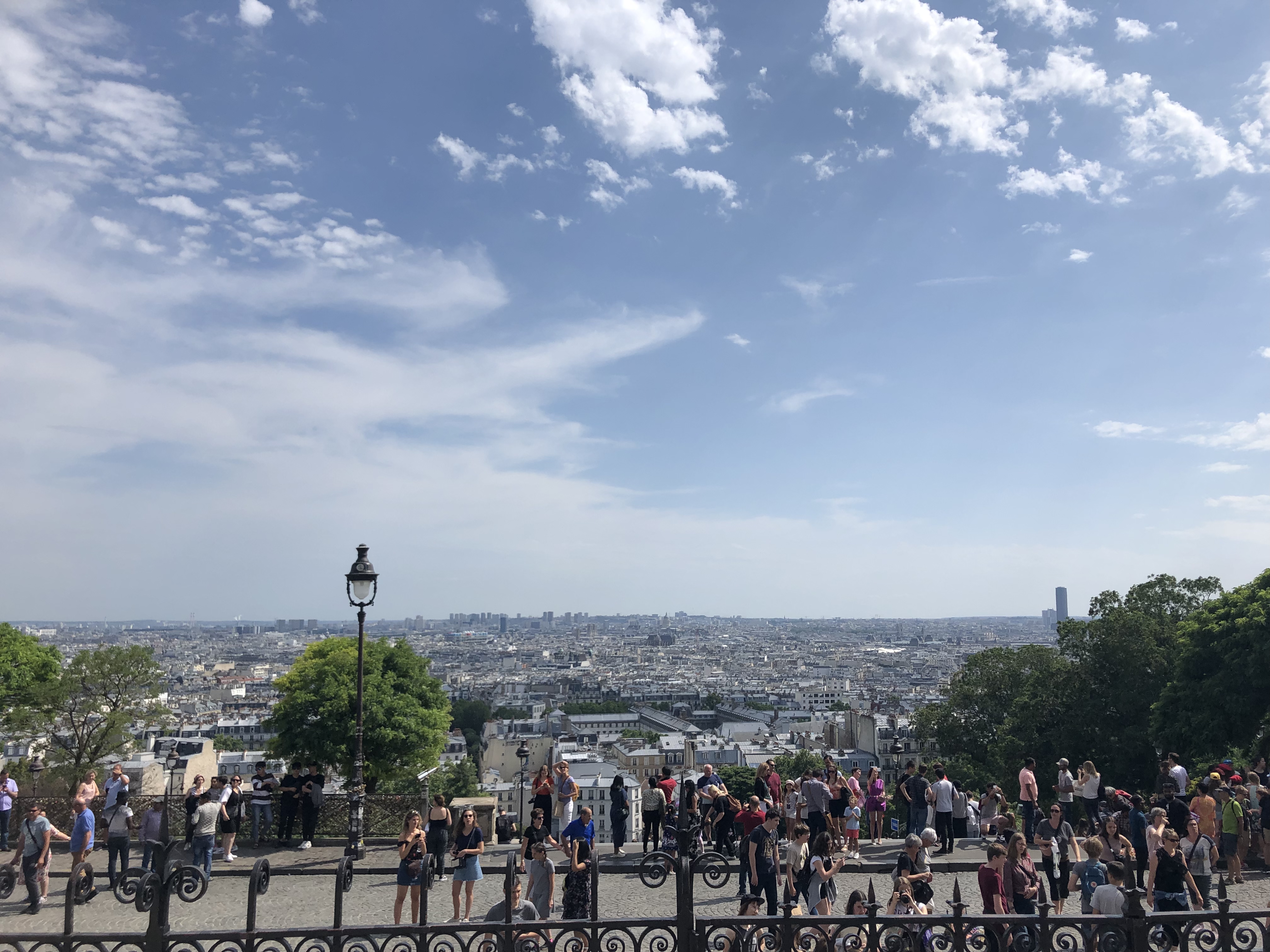 I also relaxed by the river for a bit, where there were many other people enjoying the summer.