We flew from CPH to AMS next. I've been to Amsterdam twice before; both times were quick layover trips into the city to stretch my legs and see new things. I was excited to get to see more! We stayed in a lovely airbnb a little bit outside of the city center. While there, we went to a couple museums, did a boat tour, and ate some tasty Thai food, among other things.
When we arrived we found a cat near our airbnb and it was one of the best cats of the trip.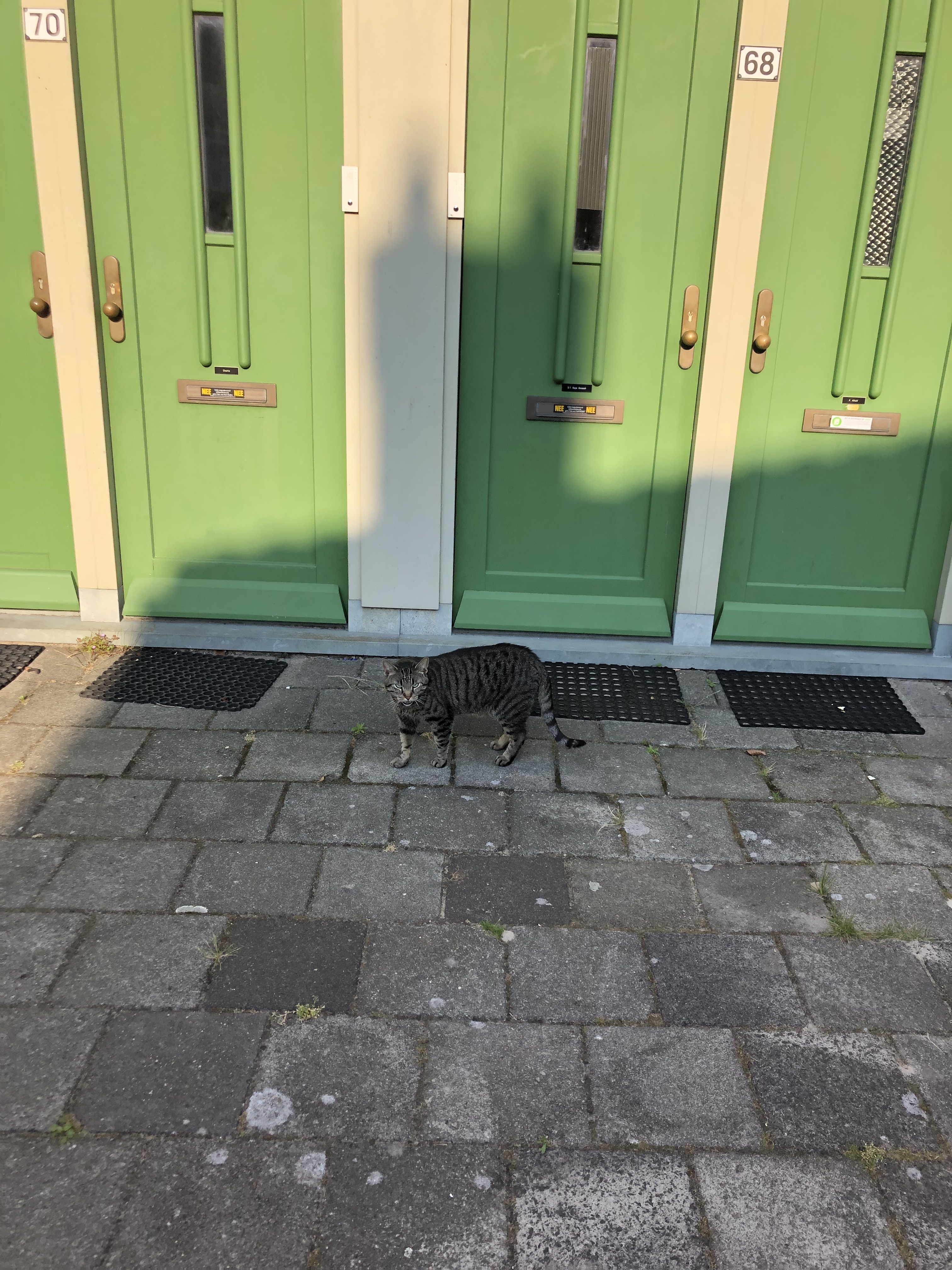 Amsterdam is full of canals, which were nice to look at, but it was really hot when we were there and navigating around them in the heat got a little tiring.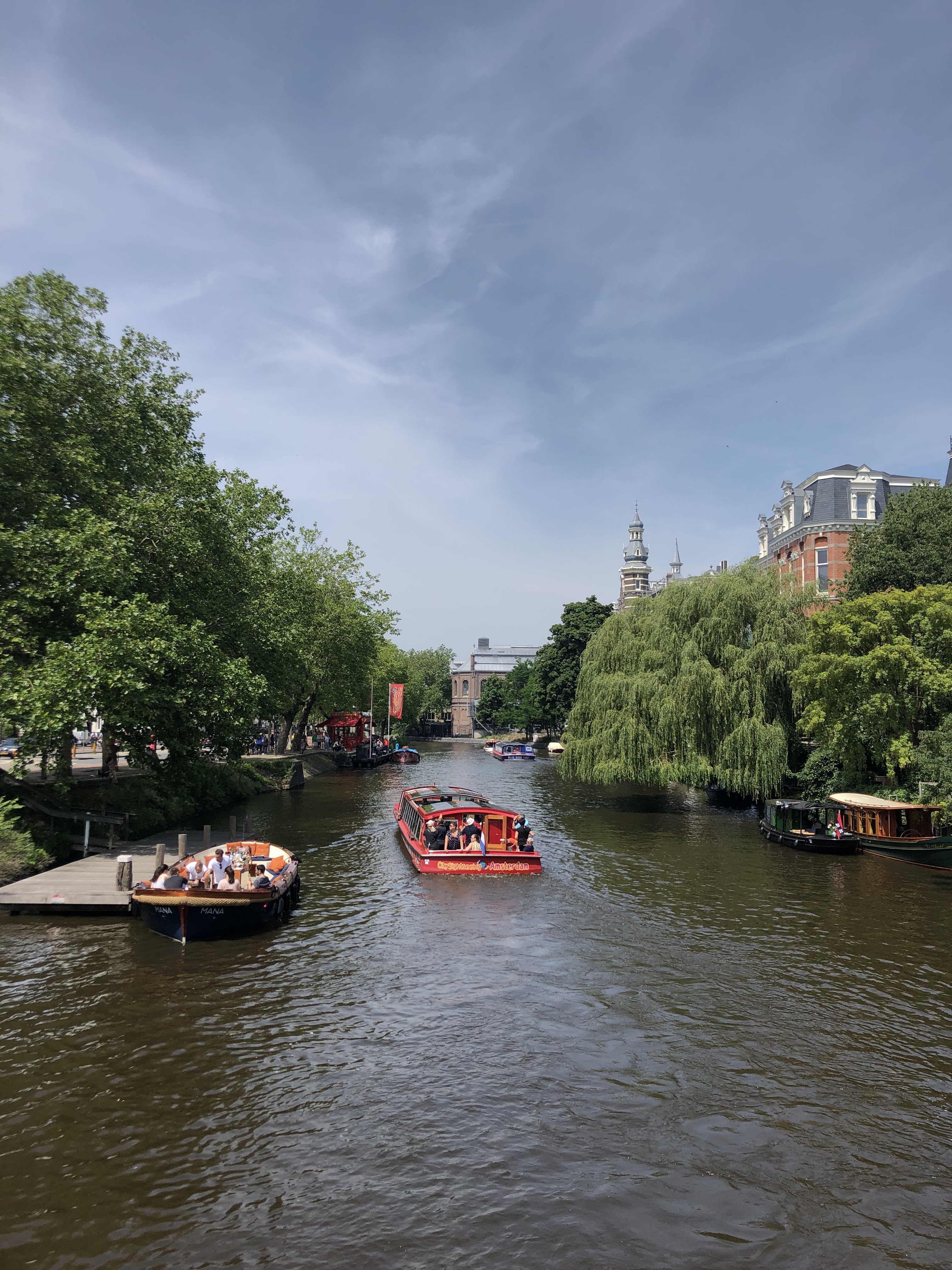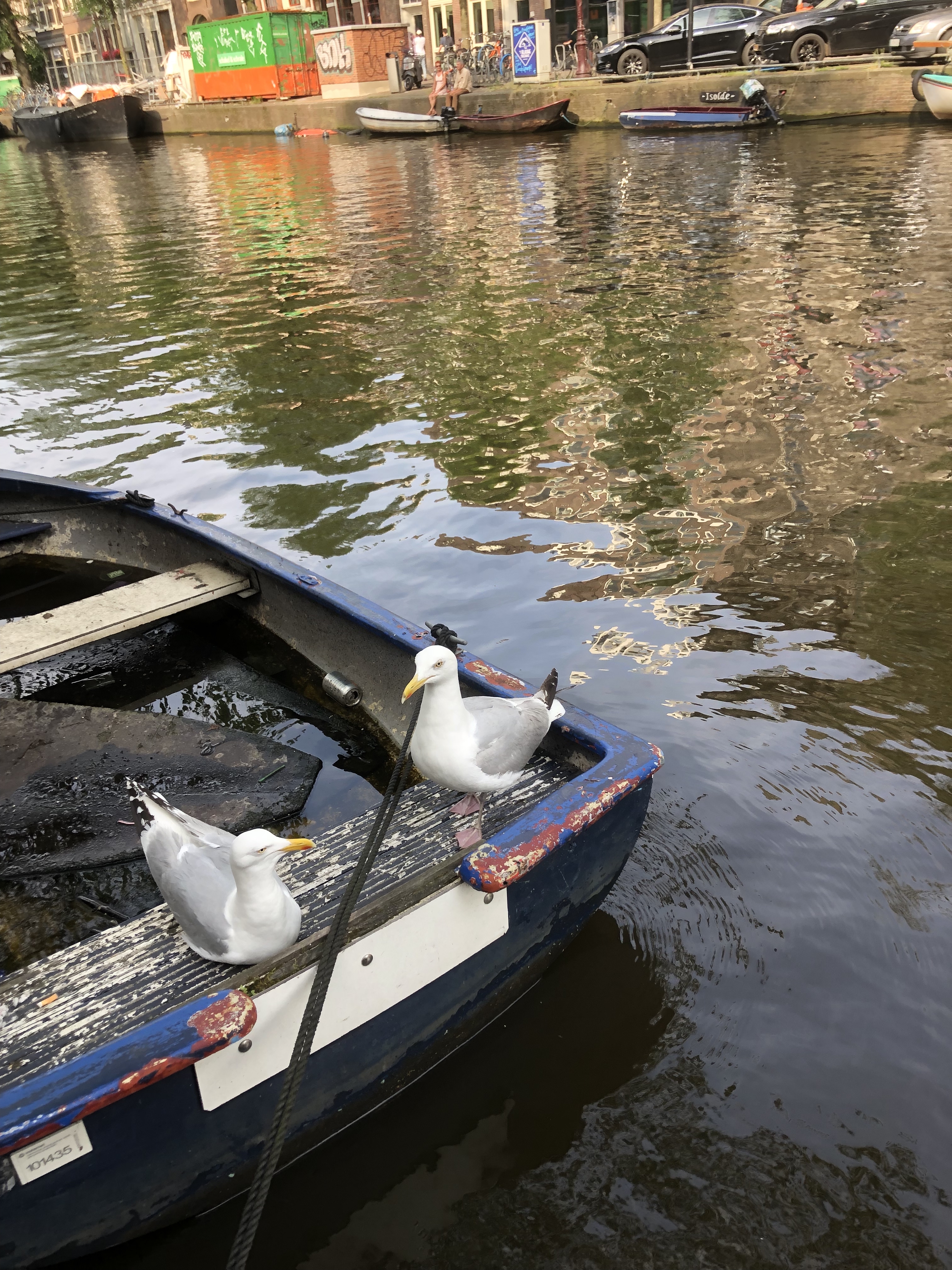 We went to the Rijksmuseum on the first day. A few times, because we didn't know how to pronounce it, we would say to strangers "oh, we're headed to the museum that starts with an R" and they would say "oh it's beautiful!" We think it's pronounced like "Rick's museum" though.
The museum was full of Rembrandts and a lot of medieval art. Also lots of stained glass as the building itself was gorgeous.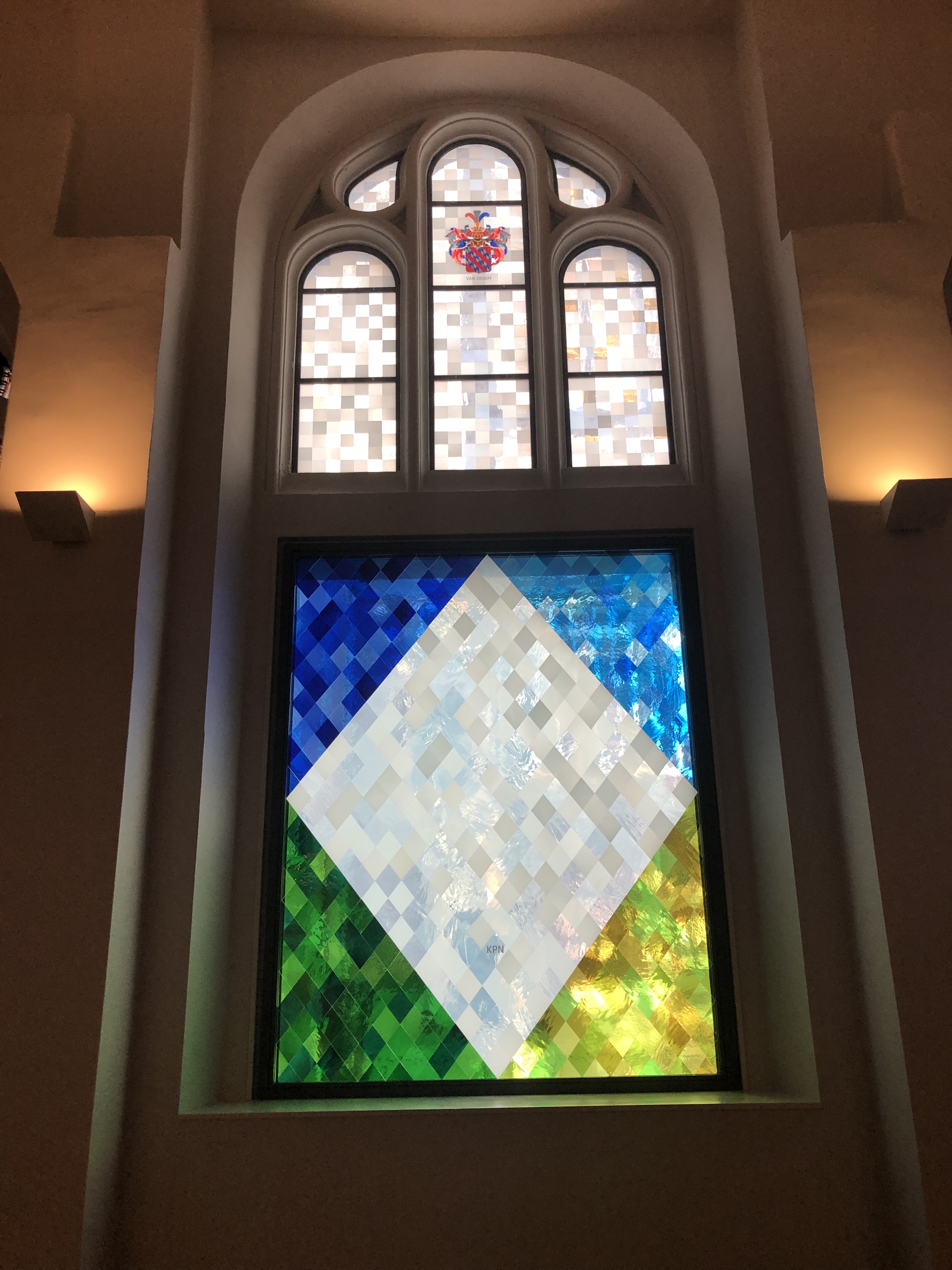 We also did a canal tour of Amsterdam, which was one of the more touristy things we did. It wasn't my favorite; I would have enjoyed more historical information but most of the facts on the tour were about how expensive different hotels were.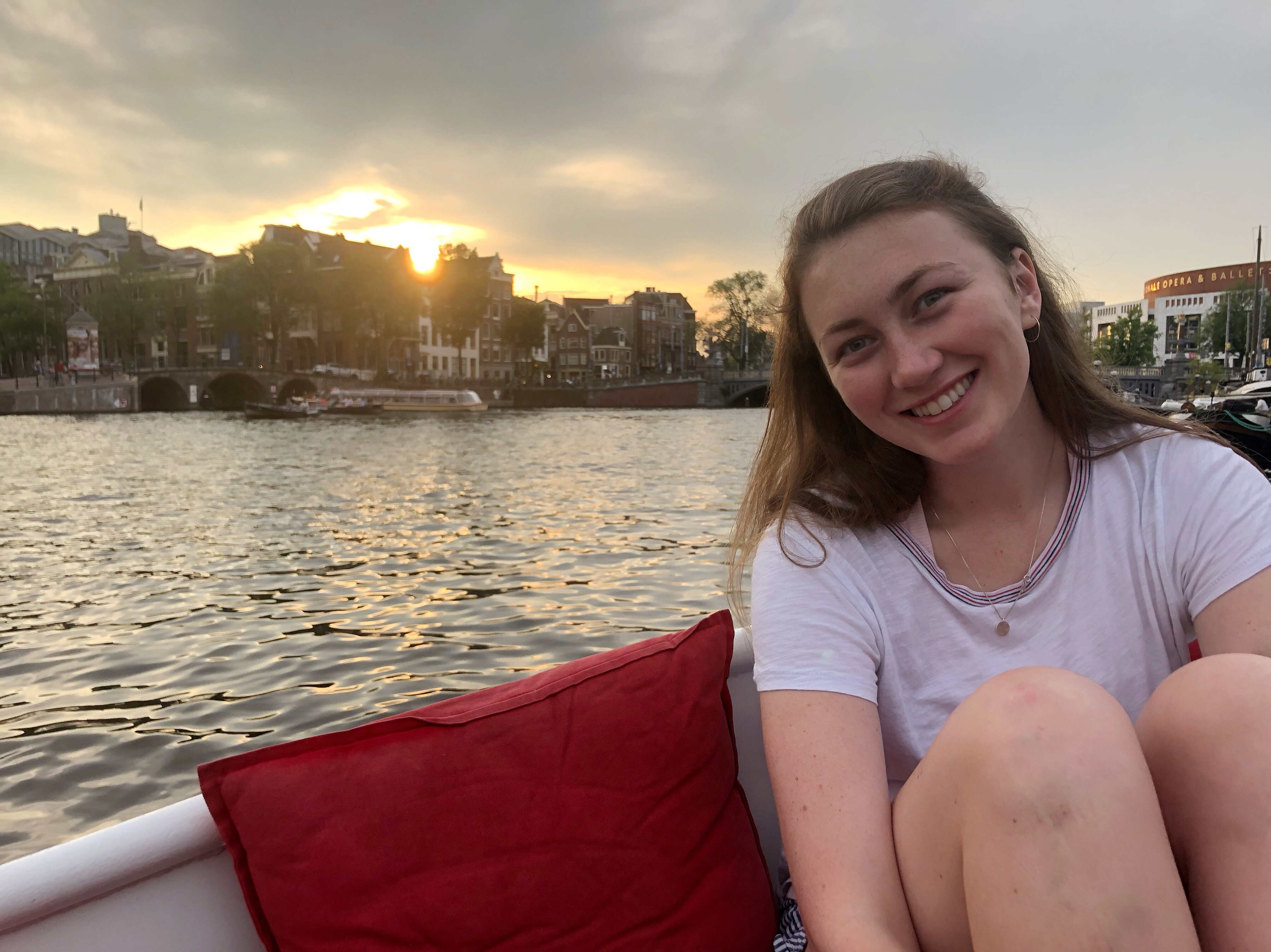 One of the museums I loved was the Staedjlik (spelling?). It was full of amazing modern art, including some really neat multimedia/web stuff. There were Mondrians and other artists from de stijl movement.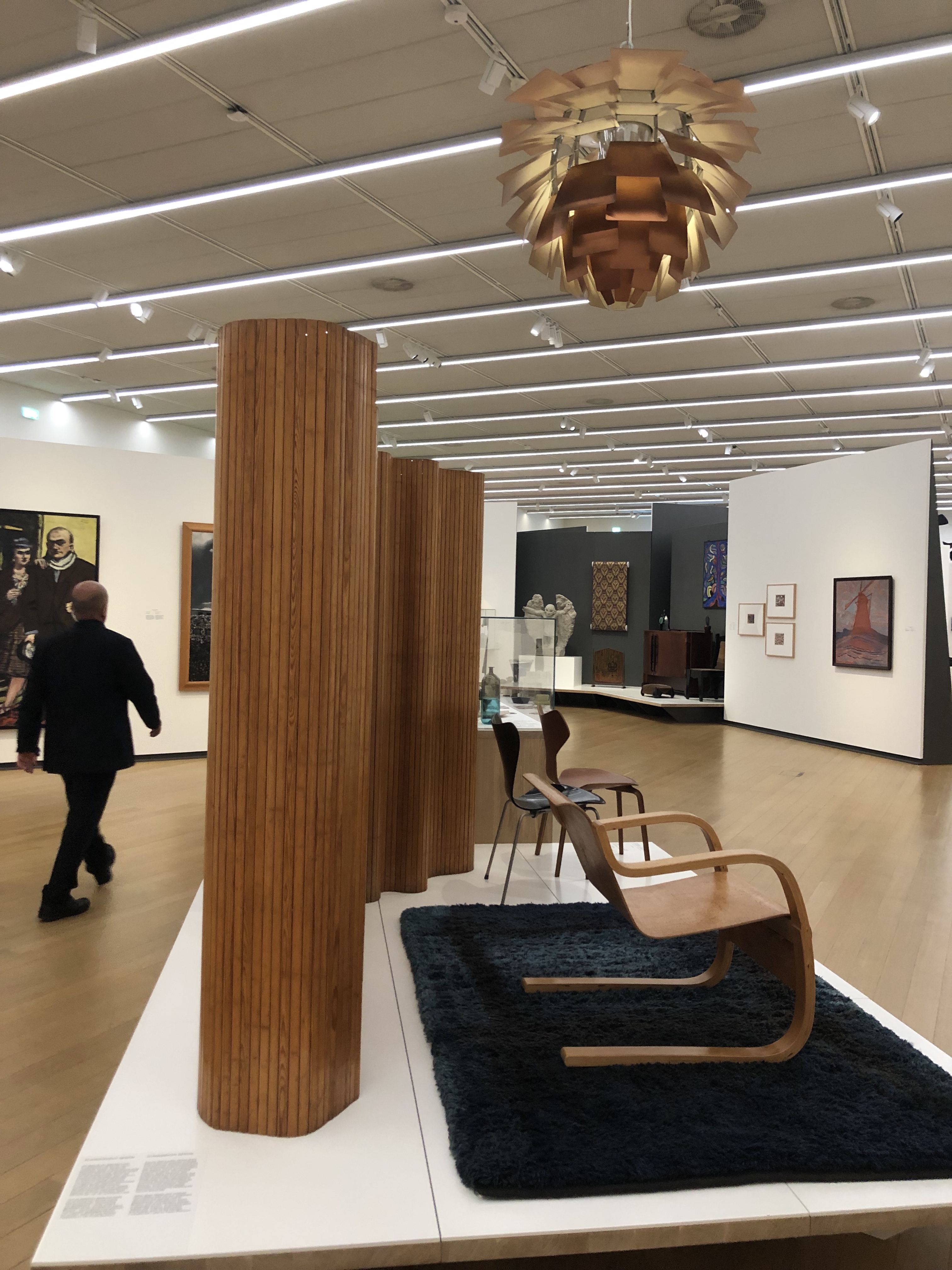 Nelson and I also went climbing in Amsterdam outside of the city a ways. I got kind of lost and ended up wandering around a funny industrial park for a bit, but when we got there it was a pretty nice place. It was quite warm and didn't have the kind of routes where you climb up on top of the structure like those at Seattle Bouldering Project, but it was fun nevertheless!
I also went swimming afterwards in my climbing clothes and while it was a little uncomfy on the way back, it felt sooo good.